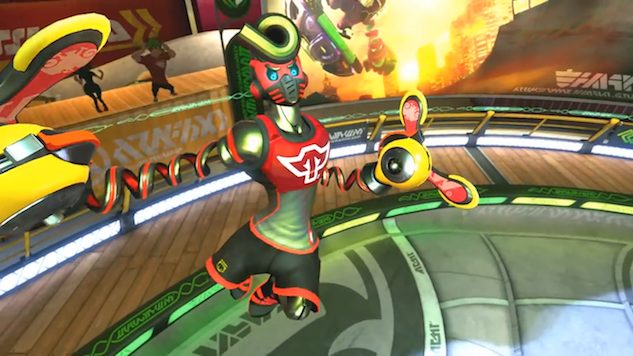 Nintendo Switch fighter ARMS has a new fighter—well, kind of. Springtron is a robotic doppelganger of Spring Man (think Metal Sonic), originally acting as a secret boss in the game's single-player campaign mode. With the 4.1 update to the videogame, the character is now playable.
Springtron is essentially a Spring Man clone, gameplay-wise. Any arms unlocked for Spring Man can also be used for Springtron. The primary difference (besides the robot stuff and all) involves their special abilities, with Springtron's ability allowing him to charge up a "shockwave" that acts as a shield, deflecting incoming attacks.
The 4.1 update also came with balance changes, a change to new character Misango and new badges to the game for players to unlock. Read our review of ARMS here.