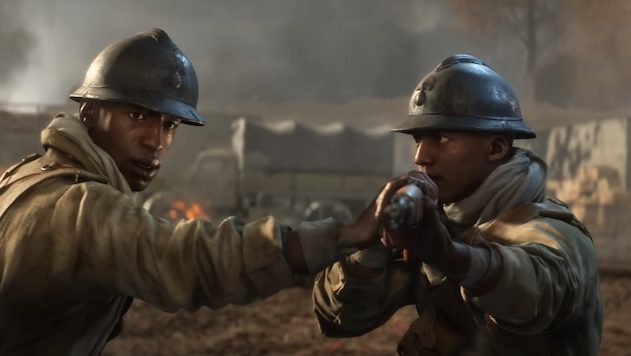 On Tuesday, EA released a new story trailer for its forthcoming shooter Battlefield V. Just like its predecessor, Battlefield 1, the new title's story missions will be packaged as an anthology, rather than as one linear plot. Based on the trailer, players can expect four distinct stories, summarized in the video's description as follows:
Discover the untold stories of World War 2 with Battlefield V's single-player War Stories. In Nordlys, resist German occupation in Norway, sabotage behind enemy lines as an unlikely English soldier in Under No Flag, fight for a home you've never seen in Tirailleur, and in The Last Tiger (available in December) join the crew of a Tiger I as they question why they fight.
This trailer focuses on how war changes people: "We must "accept the truth of who we must become," says narrator Mark Strong, his words echoing across a few scenes, along with a monologue about survival. It's not one of the most creative themes from a war story, but the Battlefield franchise showed a lot of potential in its last title. Battlefield 1 was widely praised when it introduced the vignette-style single-player mode.
Battlefield V was pushed back from its original Oct. 19 release, now launching on Nov. 20. For a taste of the story missions, along with some awesome cinematics, check out the new trailer below.