Report: Developer Treyarch Takes Over 2020 Call of Duty Release in Place of Original Studio
Images via Activision
Games
News
Call of Duty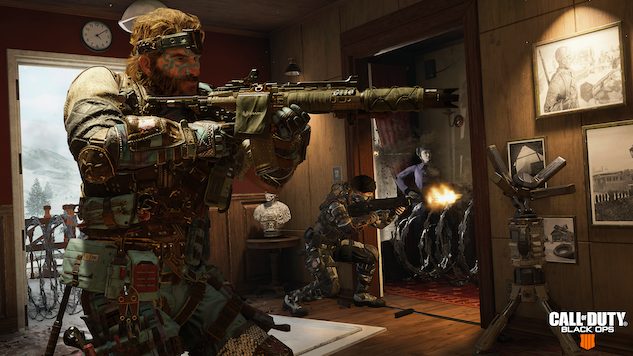 Some big news regarding the incredibly popular Call of Duty franchise came in over the weekend.
According to a Kotaku report, publisher Activision last week informed developers Raven and Sledgehammer, who developed the last few COD titles, that they would no longer be in charge of the slated 2020 Call of Duty project, and developer Treyarch would be taking over the series in their places—specifically on a new Black Ops game.
The franchise, which has seen an annual fall release for the past 15 years, is one of the most lucrative in the videogame industry. Each Call of Duty installment has since been worked on by a group of three separate developers—Infinity Ward, Treyarch and Sledgehammer. The developers would trade off after each release, effectively putting each studio on a three-year cycle for their respective Call of Duty projects.
Activision originally had other plans for the 2020 COD game. The publisher initially hired Wisconsin-based studio Raven to work alongside Sledgehammer during development on a Call of Duty game that would take place during the Cold War. That apparently isn't happening anymore, because Activision recently put the project in the hands of Treyarch, who will be in charge of 2020's now fifth Call of Duty: Black Ops game (which is also expected to take place during the Cold War period).
As a result of the switch-up, original leadership studios Sledgehammer and Raven will be taking passenger seat roles for the Black Ops project, acting as support for Treyarch's vision for the game. The new installment is anticipated to have a separate single-player campaign, which many COD fans will be happy to hear after the lack of such mode in Black Ops 4.
Although not all of the details behind this decision are clear, Kotaku's report details the accounts of two people familiar with happenings at Activision, stating that a primary reason for the switch was a result of tensions between Sledgehammer and Raven, whose staffs argued frequently during the development cycle of their 2020 Call of Duty release.