No, CD Projekt Red Isn't Actually Working on Multiple Cyberpunk Games
Images via CD Projekt Red
Games
News
CD Projekt Red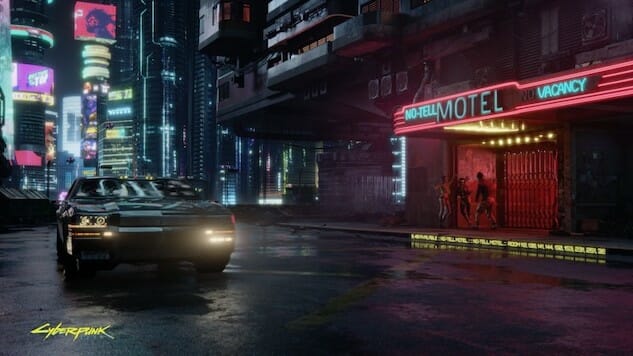 Reports that circulated earlier this week on Cyberpunk 2077 developer CD Projekt Red's plans to develop multiple Cyberpunk games at once turned out to be inaccurate.
To touch on what those original reports stated, a Google Translate transcription from an interview with CDPR President Adam Kici?ski quoted him as saying, "We're working on three Cyberpunk things—over the main game and over two more."
The quote seems to have been misunderstood as a result of the bad translation, though. Speaking with GameSpot, a CD Projekt Red representative stated in an email, "We currently have a total of five teams working on a number of projects, with three focusing on the development of Cyberpunk 2077. These include CD Projekt Red Warsaw and Kraków, who are handling the main game, as well as the Wroc?aw studio, where around 40 industry specialists are engaged in technology R&D. A separate, dedicated team at the Warsaw studio is handling the development of Gwent. The final team is Spokko, which is currently working on a yet-unannounced mobile project."
CDPR is also planning Witcher 3-like expansions for Cyberpunk 2077, so development and two extra games didn't seem very plausible to begin with.
Cyberpunk 2077 is due to release on April 16, 2020 for Xbox One, PlayStation 4, and PC. Listen to "Chippin' In," the recently released single from its in-game band, SAMURAI (as performed by Refused), below.