Conan's Clueless Gamer Segment is Being Spun Off into Its Own Show
Images via TBS/YouTube
Games
News
Clueless Gamer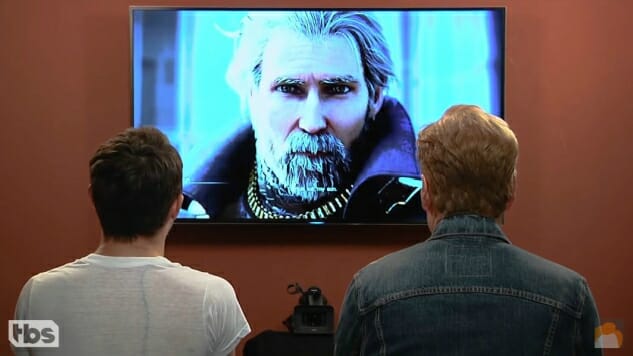 Conan's popular Clueless Gamer segment has a spinoff in development at TBS, network president Kevin Reilly tells The Hollywood Reporter.
This follows the news that TBS intends to "evolve" Conan's brand and possibly the talk-show's format. Production begins next month, and the new, spun-off TV show will seemingly also be titled Clueless Gamer. According to the TBS head, the segment's formula will remain relatively unchanged, although O'Brien will not host the new show—a host and episode count will be announced later if/when the project becomes a series in earnest.
Reilly explained, "We've gotten to the point where videogame companies are sending us their new product for us to play and make fun of because it's been such a huge success."
O'Brien's contract with TBS lasts through 2018, and while Reilly insists the host will renew the deal, he's open about the fact that Conan's role at the network is likely to evolve.
The network president elaborated, "We're going to be in business with him for a long time. Television is going to continue to be a huge part of his presence, but you can also anticipate a series of announcements between now and the upfronts (in May) that will shed even more light on what we're talking about."
You can check out Conan's most recent Clueless Gamer segment, in which he plays Battlefield 1 with Brooklyn Nine-Nine star Terry Crews, here.