Elon Musk Announces Cuphead for Tesla Model S, 3, X
Image via Studio MDHR/YouTube
Games
News
Cuphead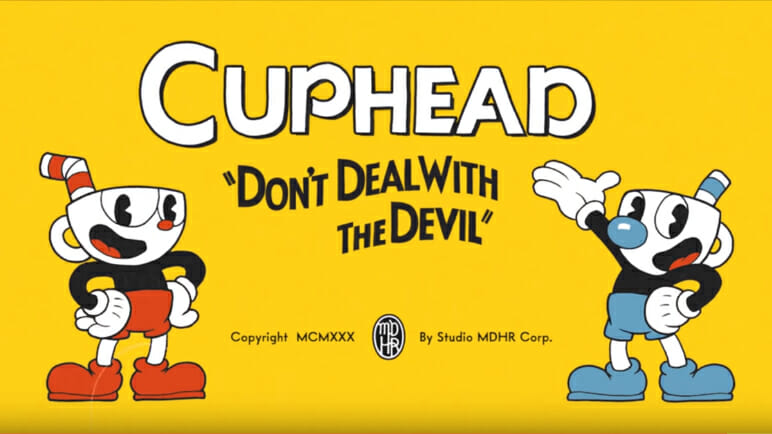 Elon Musk has done it again. After paying out $40 million in fines to the U.S. Securities and Exchange Commission over a joke tweet that also technically was securities fraud, after running a factory so brutal to its workers that their testimonials resemble something out of Upton Sinclair, after disrupting traditional car manufacturing so well that, as of 2018, Tesla takes three times as much time as Toyota does building each car—after all that, Musk has finally put his priorities in order and announced that the indie run 'n' gunner Cuphead has been ported to the Model S, Model 3 and Model X.
In an interview with Ride the Lightning, a Tesla fan podcast, Musk revealed that Unity, a popular game engine, has been modified to work on the large, iPad-like display that occupies the center console on all Teslas, and that Cuphead successfully runs on it. Besides Cuphead, Musk also announced a "beach buggy driving game, Dune Buggy, or something like that." Possible control options include the "touchscreen, steering wheel buttons & XBox/PS, controllers." No release date has been announced for either title.
Interact with games via touchscreen, steering wheel buttons & XBox/PS controllers

— Elon Musk (@elonmusk) May 19, 2019
Musk went on in the interview to reveal his fondness for Cuphead. "It's sadistic," he said admiringly, referring to Cuphead's notorious difficulty. And he would know. After all, according to Bloomberg Businessweek, Tesla has a high-pressure work culture that forces employees to work 12-hour shifts, overdose on Red Bull and develop the zombie-like "Tesla Stare," to the point that one former Tesla executive described the employee experience as being "in an abusive relationship." Or perhaps Musk could relate to the constant on-the-edge-of-disaster gameplay, as he pilots a company that lost $702 million in the first quarter of 2019 and has a "bleak" financial situation, according to the L.A. Times.
According to Musk, Studio MDHR, the developers behind Cuphead, assisted Tesla in porting the game. If only they had taken the tagline of their own game to heart—"Don't Deal with the Devil."