CD Projekt RED Reveals New Details on "Very Advanced" Cyberpunk 2077
Image via CD Projekt RED
Games
News
Cyberpunk 2077,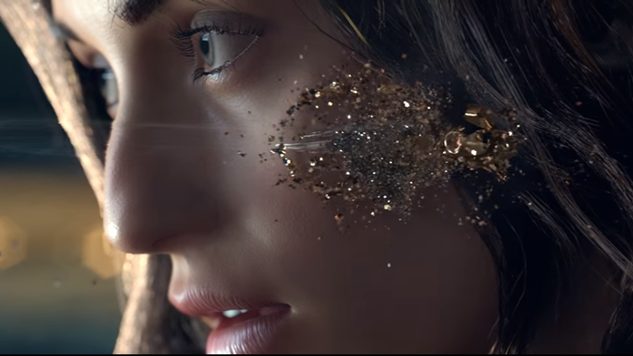 Few games have generated as much buzz in recent memory as CD Projekt RED's forthcoming RPG Cyberpunk 2077. Details around the title have been scarce since its announcement due to a level of silence rarely seen in today's development landscape, but every wall cracks eventually. The black box that surrounds the hotly anticipated title became a bit less opaque on Wednesday during a financial presentation by the developer when president Adam Kici?ski was asked about the game.
According to Kici?ski, Cyberpunk 2077 is "very advanced" technologically, allowing the game's development to occur in such a way that it could utilize "future, very powerful hardware." Rumors stating the game is being developed as cross-generation title were not confirmed or dismissed by Kici?ski, but he did say that the company's tech is "ready to interface with future generations" of consoles.
Kici?ski also confirmed that the game will not launch with multiplayer game modes, saying the studio chose to focus on delivering a robust story-driven single-player experience above all else. When asked if multiplayer modes, including the burgeoning genre battle royale, would be added to the game via expansions, Kici?ski didn't rule out the idea as the developer has expressed a desire to implement online components for future projects even if they aren't ready at launch. The company is looking into any and every style of gameplay that could be effectively implemented into the world and mechanics of Cyberpunk 2077, but will not discuss these deliberations when they properly reveal more about the game at E3 2018 in June.
Other details of the game confirmed during the presentation were the absence of microtransactions and hidden payments, a robust character creation system and the fact that the studio is not focusing on developing Cyberpunk 2077 for the Switch.
Fans will learn more during E3 2018 in June, but this is the first significant information regarding the game to hit the public since the game's reveal trailer stated the game would launch "when it's ready." The change in attitude by the studio should bode well for what is coming this summer when they actually want to tell us all about what they've been cooking up over in Warsaw.