Bungie Forced to Apologize for Destiny 2 Drama for the Second Week in a Row
Images via Bungie
Games
News
Destiny 2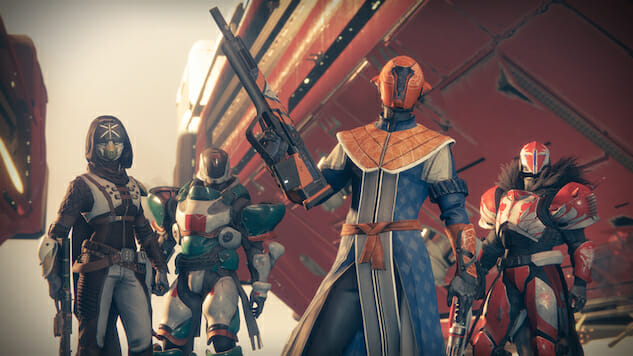 Bungie is getting really good at apologizing to its fanbase. For the second week in a row, the Destiny 2 developers have addressed an issue centered around a lack of transparency with the game's players.
In a blog post, Bungie responded to the discovery of a cooldown system that locked players out of rewards during the Faction Rally event that returned this week. The cooldown in question seems to keep players from acquiring rewards when they are earned too frequently. The developers admitted the process was "too disruptive," acknowledging the fact that the cooldown system was hidden from players in the process:
There was an issue in previous Faction Rallies where players were earning hundreds of Faction Tokens per hour without firing a single shot. In the recent Dec. 12 update, Faction Token rewards were added to an existing system that was locking players out from Lost Sector Rewards. We have heard player feedback that this solution is too disruptive.
The developer is "looking at a change that won't make players feel forced to run to and from a single chest for hours," explaining that they "want to ensure that every time you open a chest there is loot inside."
Bungie also apologized for not properly explaining that only certain items would be available in the Faction Rally's loot pool, noting that "the new Season 2 weapons would be added throughout the events of the Season rather than all at once in the beginning."
Last week, Bungie was forced to address a separate transparency issue surrounding a hidden constraining of players' ability to earn XP and provocation to spend more money on microtransactions.
We're crossing our fingers that Bungie has learned their lesson and doesn't go three-for-three this early in 2018.