Dollywood Is a Tribute to a Living Legend and Also a World-Class Theme Park
Dolly Parton photo courtesy of Getty Images; other photos by Wes Ramey, courtesy of Dollywood
Games
Features
Dollywood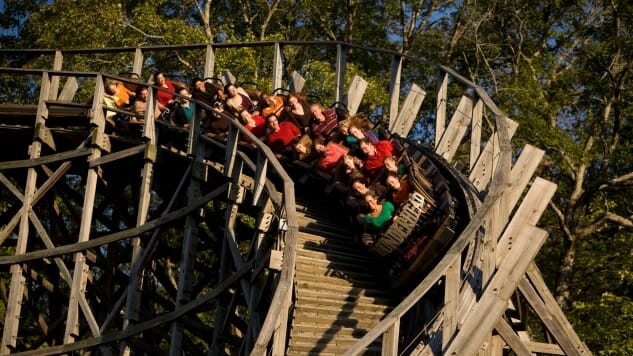 Dolly Parton made three appearances during a recent media preview of Dollywood's 2019 season. Every time she was wearing a different outfit. It was exactly what you'd expect from her: elegant clothes perfect for every situation, wrapped around an endlessly earnest and humble legend. Like all genuine superstars, she can instantly energize a room simply with her presence, and yet is dedicated to cutting through all that tension and closing the distance between her and her fans by acting like a close friend talking to you on a front porch. She's figured out this celebrity stuff better than anybody else around today, and I'd like to think she did it without even trying.
It's not quite accurate to say that Dollywood is a theme park about Dolly Parton. Yes, she owns the place. Yes, there's a museum devoted to her life and career. Yes, you can walk through one of her tour buses, and through a recreation of her childhood home. Yes, clearly, it's named after her. Still, Disneyland is also named after a real person, and nobody would think Disneyland is about Walt. Dollywood is the same: like Walt, Dolly is a constant, unforgettable presence at the park that bears her name, but the majority of the park isn't actually about her.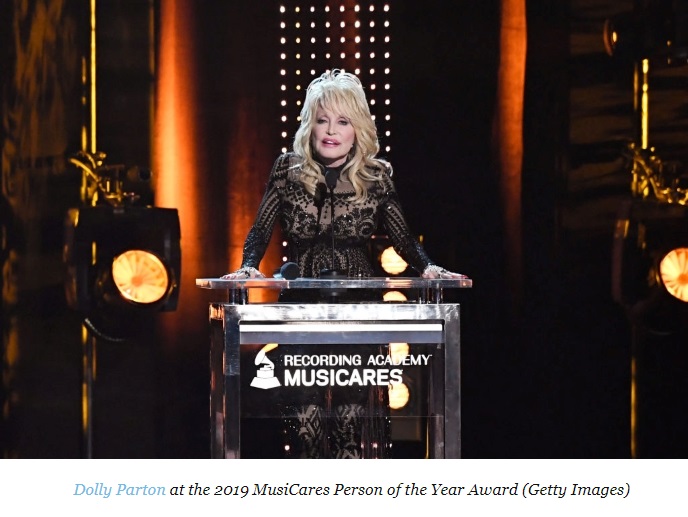 Dollywood isn't just about Dolly, but about the world and personality she projects through her music and her public persona. It's an idealized version of the Great Smoky Mountains, full of the music, food and crafts that are native to the area, and that Dolly grew up with as the daughter of a farmer in Sevier County, Tenn. It's about home and family and a past that has slipped away (and probably never really existed anyway, at least not the way people would like to remember it). It's also about huge roller coasters that will gleefully batter the senses of anybody who dares to climb aboard.
Even if you're some weird heretic who has no interest in Dolly Parton's life or music, or in the culture of the Smoky Mountains, you'll find something to enjoy at Dollywood. It's cultivated a reputation as a world class roller coaster park, featuring some of the best coasters in America. Thunderhead, a coaster with a 100 foot drop and lateral G-force to spare, is a perennial contender for the top spot in the Golden Ticket Awards' wooden coaster rankings, and the newer Lightning Rod coaster is even higher, faster and more extreme. The Mystery Mine runs a looping steel coaster through a haunted mine with animatronics and other dark ride tricks, while FireChaser Express builds a coaster with a launch and a backwards section around the volunteer fire departments that used to patrol the Smokies in decades past. The Wild Eagle wing coaster, the first such ride in America when it opened in 2012, takes its inspiration from the bald eagles that live in the Smokies (and which you can see in a sanctuary elsewhere within the park). Dollywood's coasters offer the intense thrills you'd expect from Cedar Point or Six Flags, but with the detailed theming found at a Disney park. And they're all based on some aspect of life in the Smokies, or, in Lightning Rod's case, Dolly's musical background.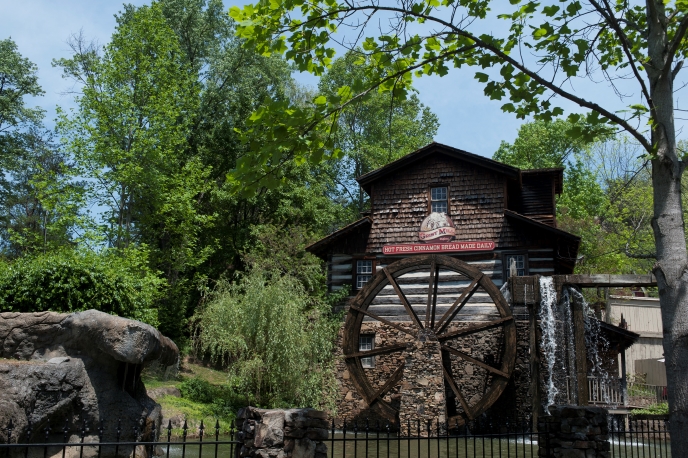 If you can't handle coasters (we know how that goes—it's tough for us here at Paste too) Dollywood still has plenty of rides you can enjoy. Many of them can be found at the brand new Wildwood Grove expansion, which opened earlier this week. This area gathers together a collection of classic carnival-style rides that are appropriate for all ages, and gives them all a slightly magical feel, with fairy butterfly mascots and the large, beautifully lit Wildwood Tree acting as a centerpiece. The Dragonflier, a family friendly suspended coaster, makes it feel like you're buzzing along on the back of a dragonfly, while Black Bear Trail lets you ride a bear as it playfully romps along a track. Wildwood Grove has four other rides and an indoor play area, as well as an actual background story with its own original characters, making it Dollywood's biggest and most intricately themed expansion yet.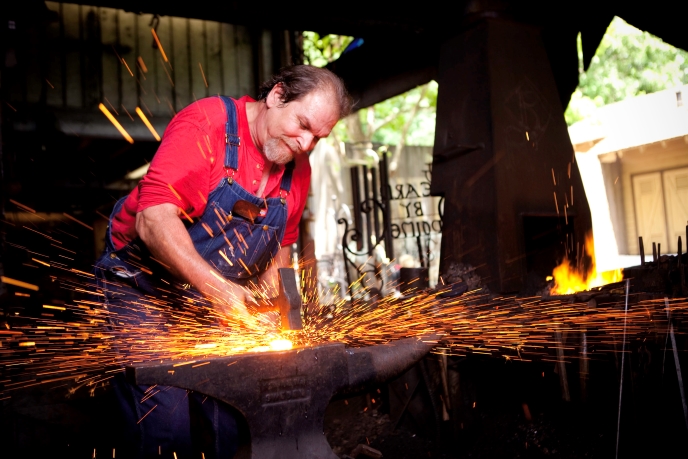 Elsewhere in the park is a classic railroad train that's been in operation since the early '60s, when it was part of a pre-Dollywood attraction called Rebel Railroad. (Reminder: This is the South.) The Dollywood Express is a pleasant chug into the heart of the woods that surround the park, and also a great opportunity to take a load off your feet for a while. You board the railroad near another family-friendly area, one that's themed to a classic carnival, with the kind of classic carnival rides you'd expect—old-school, no-frills fun like bumper cars and flying swings. There's also a delightfully archaic dark ride / indoor roller coaster hybrid called Blazing Fury, which wraps a story about an old mountain town burning down (with non-animated figures on barebones sets) around a few slight coaster-style drops. You can feel how old this one is the second you walk in, and hopefully it stays exactly the way it is today for decades to come.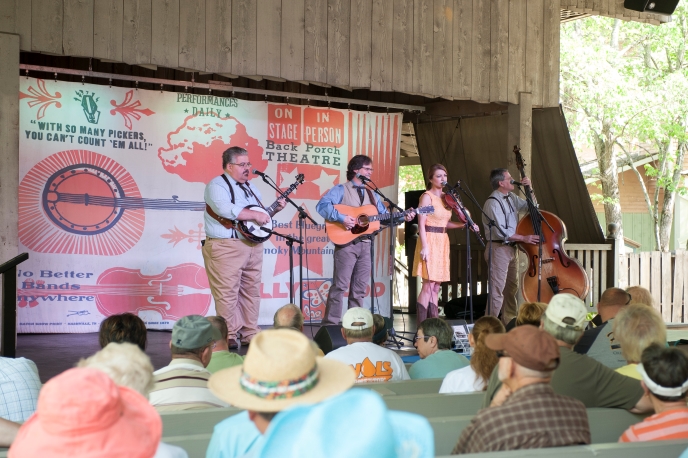 As fun and thrilling as Dollywood's rides are, though, the best thing about it is the atmosphere. It's a charming wooded wonderland that compliments its modern attractions with down home music, arts and crafts. Craftsman's Valley includes a working grist mill, a blacksmith's shop, and various other crafts exhibits that help guests reconnect with how people used to live in these parts just a few decades ago. Multiple theaters throughout the park feature live music all day long, and the Showstreet area, which is where you enter the park, is also home to the Southern Gospel Museum and Hall of Fame. Dollywood is probably the only theme park in America where you can ride some of the most intense roller coasters in the country, watch live classic gospel and country music, and also learn all about the life of one of pop culture's most legendary performers.
That versatility, that union of classic and modern, and that contrast between the spiritual and the earthly isn't unique to Dollywood. It comes straight from the woman who lends the park her name. You might not think of roller coasters when you think of Dolly Parton, but Dollywood is still a living, whirring, hair-raising tribute to the legend, and should be visited by anybody who's ever loved her and her music.
---
Garrett Martin edits Paste's comedy and games sections. He's on Twitter @grmartin.