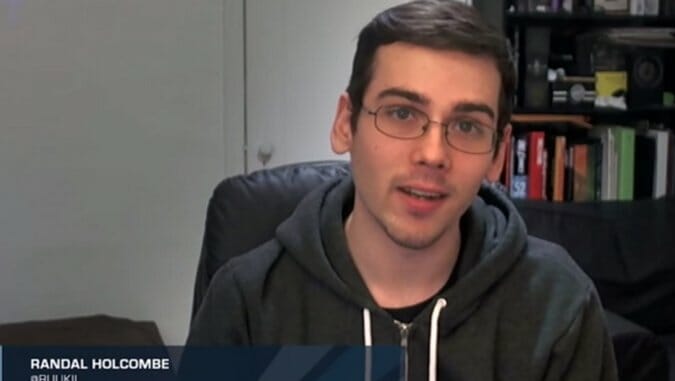 The deadline to sign up for health insurance before facing penalties is Feb. 15. In a push for last minute sign-ups, the Obama administration is recruiting professional gamers to promote the Affordable Health Care Act. The public service announcement is a collaboration between HealthCare.gov, the eSports League and Twitch.
In the video, Randal Holcombe, Joshua Gray, Geoff Robinson and his wife Anne Prosser Robinson share their experiences of struggling without health insurance. The White House's sudden interest in these personalities has further encouraged the legitimacy of gaming as a profession. Although the partnership may seem unusual, everyone involved seems to be pulling out all the stops to reach out to a younger demographic. In a blog post, the White House stressed the importance of eSports as a vital part of the changing media landscape:
"Over the last decade, eSports players, commentators, tournaments, and online streaming services have gained a following that rivals many traditional sports, including more than 31 million eSports fans in the United States alone.
Today, a group of eSports industry leaders (ESL, Twitch.tv, and GEER) have collaborated to launch an effort encouraging gaming audiences to visit HealthCare.gov and sign up for an affordable health plan before the Feb. 15 deadline.
Their unprecedented effort to reach this important and growing audience stems from the fact that nearly one in four young Americans does not have health insurance—which is a risk not worth taking."
The Affordable Healthcare Act was put in place to increase the availability of health insurance to Americans without coverage. Beginning Feb. 15, those who have not registered will face a $325 penalty the next time they file their income taxes with a total fine of $975 per household.
You can check out the video above.