Dragon Ball FighterZ Is Currently Leading EVO 2018 in Total Entrants
Image via Bandai Namco
Games
News
EVO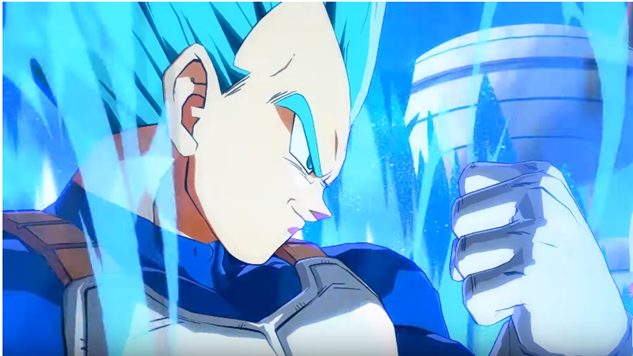 EVO 2018 is still five months away, but this year's tournament is already shaping up to be unique among its history as the premier fighting game e-sports competition. The tournament is sure to bring in its largest attendance numbers to date, and many of them will have a new title on their minds when they arrive in Las Vegas this August: Dragon Ball FighterZ.
That interest isn't exclusive to attendees, though. With early registration nearing its end, EVO director Joey "Mr. Wizard" Cuellar updated fans on where each of the eight games stood in terms of registered competitors in a Tuesday tweet. Dragon Ball FighterZ was in the number one spot, even topping Street Fighter V: Arcade Edition.
Evo 2018 Leaderboard
1st DBFZ
2nd SFV:AE
3rd Tekken 7
4th Super Smash Bros. Melee
5th Super Smash Bros. for WiiU
6th Blazblue Tag Battle
7th Guilty Gear Rev 2
8th Injustice 2https://t.co/u4TVJm4jrn#Evo2018

— Joey Cuellar (@MrWiz) March 13, 2018
The three-on-three fighter has taken the fighting game community by storm since its release through its ease of access to casual players, strategic depth that competitive players crave and presentation of a title featuring the extensive roster of warriors from the Dragon Ball universe that is actually fun to play. The game's inclusion at EVO this year made headlines last month when it appeared to push Marvel Vs. Capcom: Infinite off the competition roster, leaving EVO without a featured Marvel fighter for the first time in its 22-year history.
The game's accessibility and adaptability to different play styles generated interest from professionals throughout the fighting game community in a way that few other games have ever done. While the actual number of entrants is being held close to the vest by Cuellar, the fact that a rookie game has supplanted the franchise EVO was built on is beyond impressive and representative of the effect Street Fighter V has had on fans of the franchise.
Registration is still open, so the ranking could change, but it will be intriguing to see where DBFZ falls on EVO 2018's schedule, should it remain atop the leaderboard.