Gloomhaven Digi Adaptation Gets New Early Access Teaser
Images via Asmodee Digital
Games
News
Gloomhaven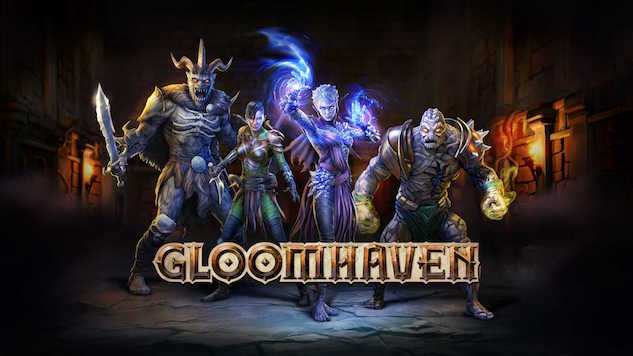 The digi adaptation of the wildly popular board game Gloomhaven is hitting Steam Early Access on July 17. But for now, you can feast your eyes on a new teaser, chock-full of intensely dramatic music and turn-based tactical battles.
The game is an adaptation of famed tabletop designer Isaac Childres's renowned tactical dungeon crawler of the same name that requires players to cobble together a band of mercenaries to travel to the depths of dangerous dungeons on a search for treasure and adventure.
The diceless board game relies on a card-based combat system that includes an intricate world map and several branching storylines to explore.
In this RPG, developed by Flaming Fowl Studios, you get to play on a squad of two to four menacing mercenaries "in a world of darkness and trials" and "on their own personal quests to go conquer a world of gloomy and wicked decadence," according to the game's announcement.
"Choose your group members wisely, because in the turmoil of battle you can only rely on your wits, skills and spells to fight your way through the putrid dungeons and forgotten ruins," the teaser video's description warns. "In this rogue-like dungeon-crawling adaptation of the famous board game, you will journey through terrifying randomly generated dungeons, fight against increasingly horrific and powerful foes … or die trying."
The board game version, launched off the back of $4.4 million raked in from 45,000 Kickstarter backers, won six Golden Geek awards, including one for "Board Game of the Year" in 2017. So it really is one of the best new board games around.
Tabletop players can expect a lot of recognizable characters and opponents in the forthcoming RPG, but the comic aesthetic and new rogue-like mode—hopefully more information on that is on its way—make the digital version distinct.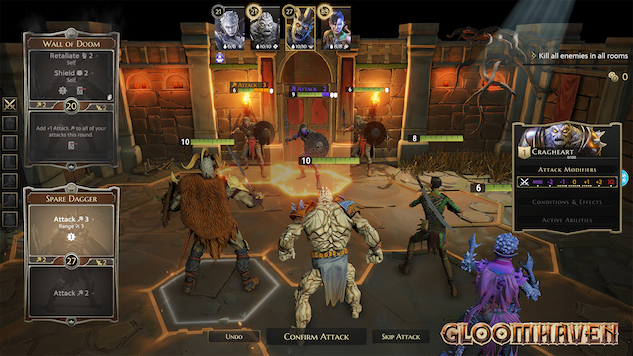 And hopefully it will cost less than the board game, which had a hefty price tag of upwards of $100.
"Its legendary unforgiving difficulty rewards the best strategic-thinking players," the game announcement tells us. "Bringing the lore, game mechanics and identity of the beloved board game into the digital era, Gloomhaven leverages all the benefits of the PC platform."
The trailer leaves us with the classic Gloomhaven phrase: "From gloom, only greed and death emerge." And maybe a pretty cool new RPG.
Check out the new teaser below.