H1Z1 Launches Out of Steam Early Access With New Auto Royale Mode
Image via Daybreak Games
Games
News
H1Z1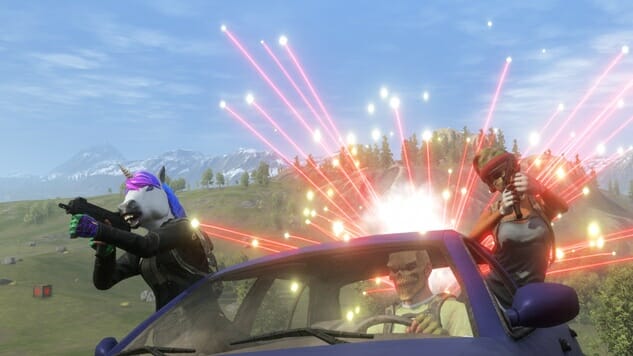 After spending the last two-plus years in Steam Early Access, Daybreak Games' battle royale shooter H1Z1 is finally launching as a full release with the addition of a brand-new mode, Auto Royale.
The originators of the now immensely popular battle royale genre are challenging players to not just be the last person standing, but also the last vehicle standing in the new mode. Auto Royale will pit up to 30 teams of four players in vehicular combat on a larger map, collecting power-ups, fuel and weapons until only one engine remains running. A collection of new items will also launch alongside the new mode including two new vehicles, a speedy sedan and an armored recon vehicle, a new light machine gun that deals the most sustained damage of any gun in the game and power-ups that specifically enhance the vehicular gameplay of Auto Royale.
"Auto Royale doesn't rinse and repeat what is currently available on the market, it turns the genre on its head with a fresh approach," said H1Z1 General Manager Anthony Castoro. Auto Royale will still be in beta at launch as the team continues to monitor and tweak the mode once players get behind the wheel.
Beyond the new Mad Max-esque mode, the core battle royale game will receive new gameplay features. Players will now have access to an in-game mini map, the ability to choose where they enter the map based on a heat map that shows where other players' spawn points and a completely revamped airdrop system. The first official season of H1Z1 will also begin at launch and retools the game's scoring algorithm to focus more on consistency and aggression than players' top finishes.
Those who purchased H1Z1 during its Early Access period will receive a special Founder's shirt, as well.
H1Z1 is now available on Steam for $19.99. See a trailer below.