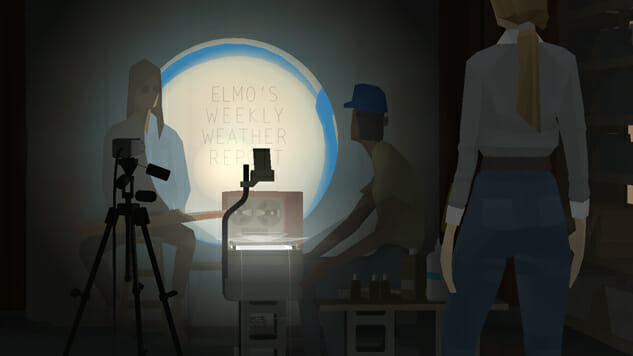 Kentucky Route Zero, everyone's favorite episodic point-and-click adventure game, is closing with its final act on Jan. 28. This release coincides with the release of Kentucky Route Zero: TV Edition, a bundle of all five acts and interludes, as well as a port to Nintendo Switch, PlayStation 4 and Xbox One. Season pass holders on Steam will be able to access the full content upon TV Edition's availability.
The game remains well-loved because of its Coen-Brothers-meets-Lynch atmosphere, as well as what it means for the state of indie games in the modern era. Cardboard Computer, Kentucky Route Zero's developer, has never shied away from narrative experimentation and grassroots approaches to videogame publishing. The game was a crowdfunding success on Kickstarter, and a perennial favorite on itch.io and the Humble Store.
Taking from pioneering point-and-click epics such as Sierra Entertainment's King's Quest series and LucasArts' Grim Fandango, Kentucky Route Zero remains a champion of not only the way video games tell a story, but also how. From the soundtrack's blend of glacial, robotic ambient and haunting reinterpretations of bluegrass standards to forays into VR and operable touch-tone phone lines with their free paratextual interludes, Kentucky Route Zero exists as a medium-bending holy grail heralding the power of raw creativity and how far developers can go with middling budgets.
Watch Kentucky Route Zero: TV Edition's mythic trailer below.