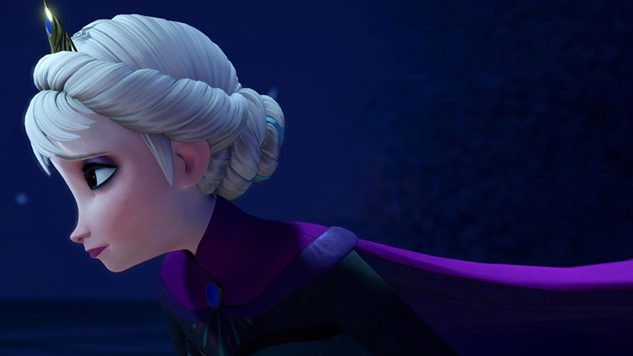 The main cast of Frozen joins several other high-profile actors to make their return for their respective franchises in lending their voices to Kingdom Hearts 3.
Kingdom Hearts 3 will feature—among many other locations— Frozen, Tangled, Toy Story and Pirates of the Caribbean worlds. In a press release on Wednesday, Square Enix confirmed that several actors who breathed life into many characters with their voice-over talents will take up on their roles once again for Kingdom Hearts 3. The full list consists of: Josh Gad (Olaf), Kristen Bell (Anna), Idina Menzel (Elsa) and Jonathan Groff (Kristoff) from Frozen; Zachary Levi (Flynn Rider) and Donna Murphy (Mother Gothel) from Tangled; John Ratzenberger (Hamm) and Wallace Shawn (Rex) from Toy Story; Tate Donovan (Hercules) from Hercules; and Kevin R. McNally (Gibbs) from the Pirates of the Caribbean series.
To the surprise of few fans, Tony Anselmo will return as Donald Duck, Bill Farmer will come back to voice Goofy and Haley Joel Osment will reprise his iconic role as Sora. It's unclear as to whether Mandy Moore will voice Rapunzel from Tangled, but considering that she has done voice work for the Kingdom Hearts franchise before, the chances of her returning to her role aren't low.
Kingdom Hearts 3 will release on Jan. 29, 2019. By then, it will have been 13 years since the last mainline entry in the series. Kingdom Hearts 3 will mark the end to the "Xehanort saga," and will release on PlayStation 4 and Xbox One. Find out more about the title here.