Rockstar Games Bringing L.A. Noire to Switch, Xbox One, PS4 and Vive
Image via Rockstar Games
Games
News
L.A. Noire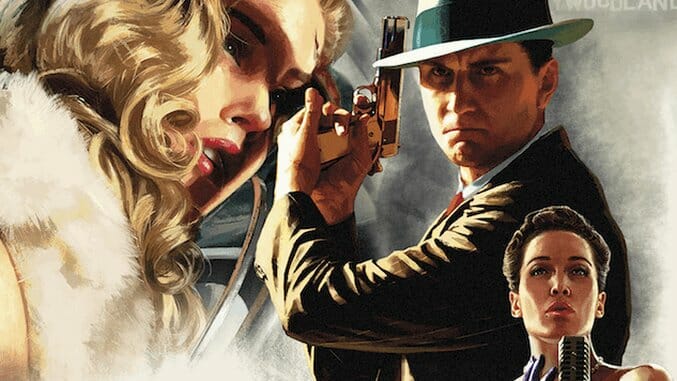 Rockstar Games and Take-Two Interactive are bringing their 1940s detective story L.A. Noire to current platforms. The title by now-shuttered Team Bondi will come to the Nintendo Switch, Playstation 4, Xbox One and HTC Vive. Of course, given the differences between these platforms, expect their respective versions to take advantage of certain hardware capabilities.
It's rare to see a Rockstar game on a Nintendo home console, but the developer is going all in for the Switch version. Along with including the original game and the subsequent downloadable content, Rockstar teases a "Joy-Con mode" that utilizes the hardware's motion sensing feature. Additionally, the Switch version will also include HD rumble functionality, a new over-the-shoulder camera angle, and contextual touch screen controls for portable mode.
For the consoles with higher-end graphics, expect a visual facelift to the entire experience, with higher-resolution textures, new lighting and cloud effects, and 4K graphics for Playstation 4 Pro and Xbox One X. Finally, L.A. Noire: The VR Case Files for Vive will rebuild seven cases from the original game for virtual reality. No word yet on an Oculus Rift or Playstation VR version yet.
L.A. Noire suffered some behind-the-scenes problems in production, with Team Bondi members suffering under long work hours and poor working conditions. Still, the 2011 game was well-received for its cinematic quality, being the first game to appear at the Tribeca Film Festival. The game utilized a technology called MotionScan, a highly advanced and detailed form of facial motion capture. Check out the stunning results in the video below.
All four versions of L.A. Noire will release on Nov. 14.