EA, Disney, ESPN and NFL Reach Multi-Year Deal to Broadcast Madden E-sports Competitions
Images via EA/YouTube
Games
News
Madden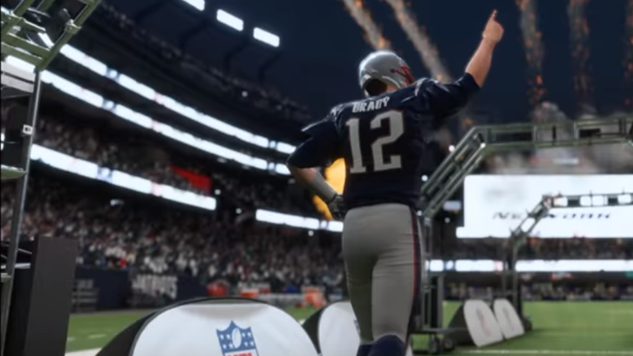 After testing the waters with Heroes of the Storm, League of Legends and the myriad fighting game tournaments held at EVO, ESPN is diving headfirst into the world of e-sports. Electronic Arts, ESPN, its parent company, Disney, and the NFL have announced a multi-year broadcasting agreement that will bring multiple Madden competitions to the media giant's family of networks. The deal is the first of its kind for ESPN in the e-sports marketplace.
"We're thrilled to continue and expand our relationship with EA and the NFL in … showcasing to our audiences these world-class e-sports competitions for multiple years," said John Lasker, VP of ESPN Digital Media Programming.
According to SB Nation, the first event held under the agreement will be the Madden NFL 18 Club Championship. The tournament will feature the top 32 players taking control of a NFL team and building a roster utilizing the Madden Ultimate Team salary cap mode. The 32 players will compete for a piece of the $403,000 prize pool. The Club Championship will be held at the Pro Bowl and the Super Bowl, with the divisional finals airing on ESPNEWS on Jan. 27 at 10 p.m. EST, with the final airing Feb. 1 at 9 p.m. on ESPN2.
The deal will also see the Madden Ultimate League come to Disney XD. The Ultimate League is a one-on-one league consisting of 16 top Madden players competing over a 13-week season, concluding with the Madden Bowl. Weekly broadcasts will air on Disney XD beginning in early February.
As the NBA2K League, eMLS and Overwatch League have shown, the push for legitimacy made by e-sports is gaining mainstream traction, and it was only a matter of time before one of the most successful sports videogame franchises in North America made a similar leap.