Mass Effect Franchise Reportedly Put on Hiatus, BioWare Montreal Downsized
Images via EA
Games
News
mass effect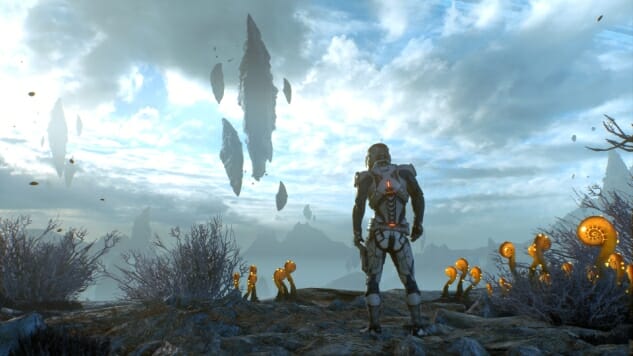 It seems the critical and fan backlash to EA and BioWare's Mass Effect: Andromeda was enough to put the series on hold, as BioWare Montreal has been downsized and the IP is reportedly "on hiatus."
According to a Kotaku report, BioWare Montreal has been shifted back into a "support studio," with a good chunk of its employees having been recently transferred to nearby EA Motive to help develop this fall's Star Wars Battlefront II. BioWare's Montreal office originally opened in 2009 to help develop DLC for the Mass Effect franchise. Andromeda was the branch's first foray into tackling a full entry in the series, though the studio did receive help from their Edmonton and Austin-based counterparts.
Kotaku's sources reiterated that the franchise is not dead—simply on ice—and BioWare Montreal studio director Yanick Roy had to this to say to the outlet:
Our teams at BioWare and across EA put in tremendous effort bringing Mass Effect Andromeda to players around the world. Even as BioWare continues to focus on the Mass Effect Andromeda community and live service, we are constantly looking at how we're prepared for the next experiences we will create.
The teams in EA Worldwide Studios are packed with talent, and more than ever, we are driving collaboration between studios on key projects.
With our BioWare and Motive teams sharing studio space in Montreal, we have BioWare team members joining Motive projects that are underway. We're also ramping up teams on other BioWare projects in development.
There will be much more to come from BioWare in the years ahead.
Our review called Mass Effect: Andromeda "as impossibly vast as nature but as rigid and artificial as a computer system."
Be sure to stay tuned to Paste for updates on a new action-oriented IP (codenamed Dylan) that BioWare is rumored to debut at next month's E3.