Minecraft: Story Mode to Vanish from Online Stores
Image via Telltale Games/YouTube
Games
News
Minecraft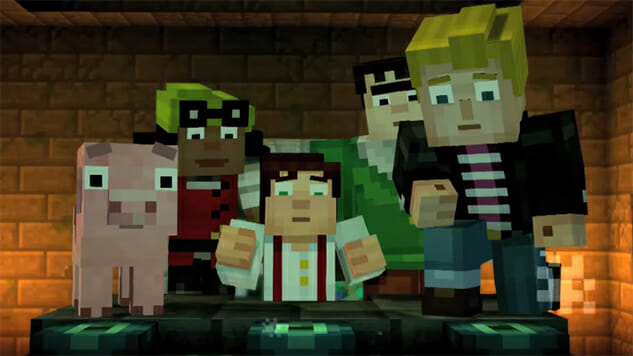 Indie point-and-click adventure game developer Telltale went out of business last year, and, accordingly, their games have been slowly disappearing from digital storefronts. Now, Telltale's Minecraft: Story Mode series is slated to go to the Nether on June 25.
The discontinuation was announced on Minecraft's official website. The short post advises, "If you have purchased [Minecraft: Story Mode], please download all remaining episodes prior to the service being discontinued in June." The statement implies that the games will be deleted off the storefront entirely, as those who have purchased the games won't be able to re-download it.
Minecraft: Story Mode's scheduled deletion illustrates a problem with the rise of the digital storefront—digital-only titles can now disappear without a trace. Traditional games preservation has focused on preserving console games from technical obsolescence, but as games transcend physical copies entirely, they are vulnerable in new ways to being lost, like being pulled off storefronts so that there are no legal channels to obtain copies of the game. Other Telltale series that have already disappeared include The Walking Dead and Tales From The Borderlands.
Minecraft: Story Mode was released for Microsoft Windows, macOS, PlayStation 3, PlayStation 4, PlayStation Vita, Wii U, Nintendo Switch, Xbox 360, Xbox One, Android and iOS.