Nintendo Switch Was the Best-Selling Console in August 2017, Over Playstation 4 and Xbox One
Images via Nintendo
Games
News
nintendo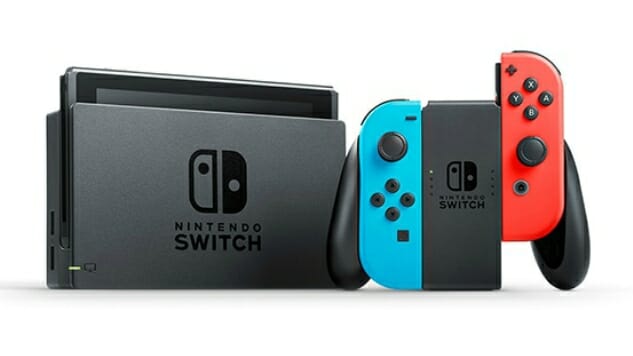 While Nintendo had trouble moving Wii U sales, their new-fangled hybrid console Nintendo Switch is doing a decent job at playing catch-up with the competition. Market research firm The NPD Group doesn't have specific numbers, but their monthly report for August 2017 indicated that the Nintendo Switch was the best-selling console of the month.
This makes August the fourth month since its March 2017 launch that the Switch has beaten its main competition, the Playstation 4, in sales. Additionally, NPD confirms that Madden NFL 18 was the best-selling title of the month. The titles that follow Madden by revenue include the quite old Grand Theft Auto V, new title Uncharted: The Lost Legacy, and Nintendo's own Splatoon 2 and The Legend of Zelda: Breath of the Wild.
It isn't all good news however, as GamesIndustry points out—while the numbers aren't as dire as that of the recent summer movie box office, total videogame sales dropped by 2 percent that month. But "hardware growth" increased up to 17 percent, thanks to the efforts of Nintendo with the Switch and NES Classic. Once again, the game company is looking to re-energize the market with innovation, and at least for now, the consumers are reacting pretty well. Hopefully Nintendo will be able to keep up with demand during the hectic holiday season.
Nintendo recently streamed a new Direct presentation, where they revealed a new Switch bundle that includes Super Mario Odyssey.