An Open-World One Piece Adventure? Watch the Trailer for One Piece: World Seeker
Image via Bandai-Namco/YouTube
Games
Video
One Piece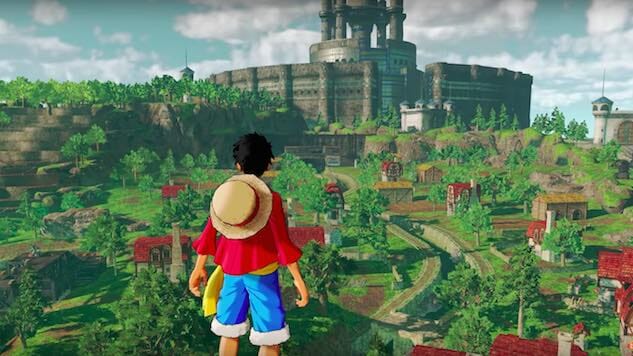 There have been many videogame and film adaptations of the hugely popular manga series One Piece over the years. One Piece, which has only existed as a franchise for two decades, has already had dozens of games based on its expansive, colorful world and its dynamic, action-packed plot lines.
But never before has there been a large-scale, open-world One Piece game. And One Piece: World Seeker is here to change that.
In a newly released trailer, Bandai-Namco promises to tell a "brand new chapter" of Monkey D. Luffy's story. Luffy, whose body is made of rubber thanks to a magical Devil Fruit he ate as a kid, is the protagonist of One Piece, an epic shounen manga series that follows his efforts to cobble together a loyal crew and find the legendary One Piece treasure. World Seeker appears to offer several different locations from the manga and anime series, and given the sheer amount of material put out by the series in the last 20 years, the worlds will likely be bursting with details to make fans happy.
One Piece fans around the globe are sure to be excited for this one—just look at the colorful world, the way Luffy can freely slingshot through it. But so far, only a Japanese release is scheduled for 2018. Still, One Piece has a track record of releasing its bigger games in the States, as well, so American fans should be able to look forward to this.
Check out the trailer for One Piece: World Seeker above, and read up on why we deemed it an essential manga to own here.