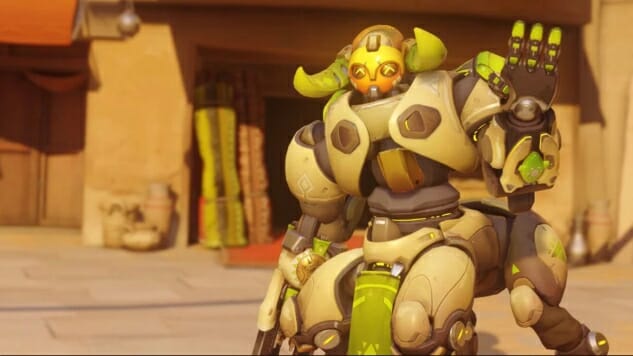 After her reveal two weeks ago and subsequent public testing, Orisa, Overwatch's newest hero, will finally be available to all players on March 21.
Described by Blizzard as an "anchor tank" (much like Reinhardt), Orisa's basics can be caught up on here. In the behind-the-scenes video released today, the developers delve into Orisa's mechanical origins as a differently skinned Zarya wielding Bastion's cannon, a design to which they've since added a deployable shield ability, the character's signature look and more. The video sheds some light onto the development of Orisa's appearance, as well as providing another look at the mechanical hero in action.
Go ahead and check out the video for yourself below before Overwatch's newest character debuts a week from today.