Blizzard Will Attempt to Avoid Player Burnout in Overwatch League's Second Season
Images via Blizzard Entertainment
Games
News
Overwatch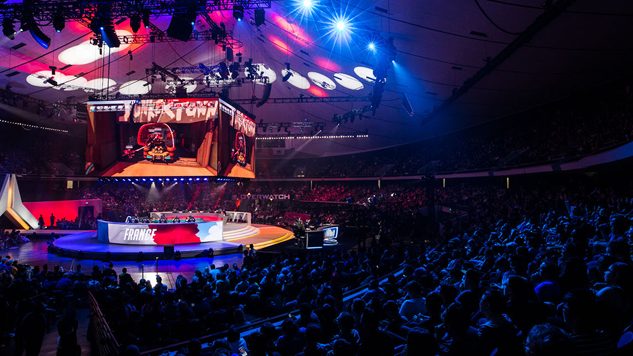 On Wednesday, Blizzard Entertainment unveiled the details of the second season of the Overwatch League, the most successful professional e-sports league for Overwatch.
The new season will kick off on Thursday, Feb. 14, 2019, at Blizzard Arena Los Angeles. The roster will consist of 20 city-based teams. As has been previously confirmed, eight new teams will join the league, divided between the league's two divisions. The "Atlantic Division" will consist of Atlanta, Paris, Toronto and Washington, D.C. teams (alongside the Boston Uprising, Florida Mayhem, Houston Outlaws, London Spitfire, New York Excelsior and Philadelphia Fusion). The "Pacific Division" welcomes Chengdu, Guangzhou, Hangzhou and Vancouver (alongside the Dallas Fuel, Los Angeles Gladiators, Los Angeles Valiant, San Francisco Shock, Seoul Dynasty and Shanghai Dragons).
The 2019 format differs from 2018's: 20 teams will play 28 matches over four five-week stages, for a total of seven matches per stage. Burnout was a serious problem in the first season, with the league's lowest-performing team, the Shanghai Dragons, practicing for six days a week with one day off. Several players, like New York Excelsior's Do-hyeon "Pine" Kim and Dallas Fuel's Hwang "EFFECT" Hyeon, had to take breaks during the season for the sake of their mental health. Blizzard has taken note of the extreme stress the Overwatch League players experienced, and has changed the format to better accommodate them and help them burnout.
Stage Finals will return after Stages 1, 2 and 3. The top eight teams from each stage will go on to the Stage Finals. Divisional winners will fill the #1 and #2 slots, with the following six teams in the next standings. In regards to the inaugural season, "the divisional champs and the next four teams in the standings, regardless of division, will qualify. But this year, two additional teams also will make the playoffs, based on the results of a play-in tournament following Stage 4, pitting the seventh- through twelfth-place teams in the overall standings against one another in an epic win-or-go-home bracket," per Blizzard.
You can read the full post at the official Overwatch League website and revisit a recent Paste Games feature on the league here. As for the game itself, Overwatch's 2019 Halloween event began just yesterday, Oct. 9. It brings a variety of new skins, the Torbjorn rework and a few balance tweaks.