Time to Raise Your APM and Participate in Overwatch's D.Va Nano Cola Challenge
Images via Blizzard Entertainment/YouTube
Games
News
Overwatch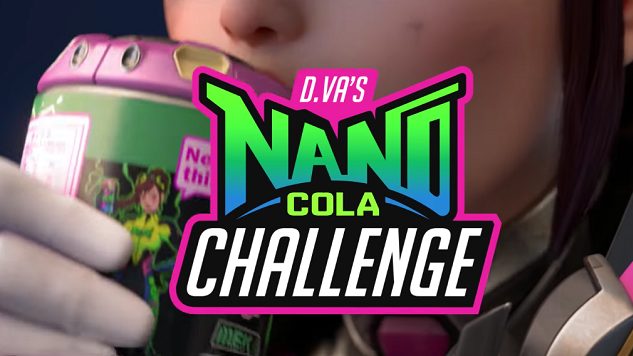 From Tuesday, Aug. 28, to Sept. 10, Overwatch players can shoot for a new high score and take part in the D.Va Nano Cola Challenge. The challenge offers participants a chance to earn limited-time D.Va sprays, a new player icon, and the Nano Cola D.Va skin that was teased in D.Va's recently released cinematic short, "Shooting Star." In order to do so, you will need to win a total of nine games in Quick Play, Competitive Play or Arcade. Three wins will net you two D.Va stickers, six wins will give you the new player icon, and nine wins will let you get the Nano Cola skin.
When you're not playing Overwatch, you can watch Twitch broadcasts to get even more D.Va-themed rewards. Over the next two weeks, Blizzard will partner with various content creators on Twitch. Link your Blizzard Entertainment account to your Twitch account, watch the streamers' broadcasts while they're playing Overwatch and you can earn up to eight D.Va Nano Cola Challenge sprays through Twitch Drops. It might sound like a bit of work for a few stickers, but the stickers, which you can see here, make it a worthwhile investment.
Check the link above for a list of the content creators Blizzard Entertainment is partnering with for the event, as well as a free official printable poster of D.Va in her new skin. Watch the trailer for the event below.