PlayStation Shows Off Suicide Squad, Street Fighter 6, and More at State of Play
Games
News
PlayStation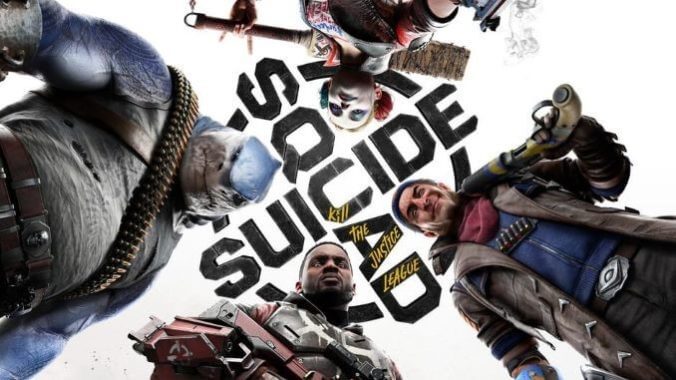 Sony's first State of Play of the year has come and gone and with it, a whole bunch of news about upcoming games coming soon to PlayStation consoles and even that VR headset they just released. Who would've thunk? We also got extensive looks at more of the roster for Street Fighter 6 and the Resident Evil 4 remake. To top it all off, Suicide Squad: Kill The Justice League, a game we've known shockingly little about ahead of its release this May, finally. Here's everything shown off during this State of Play.
PlayStation VR2 Games
Hey, the PSVR 2 is real and out now and PlayStation's already showing off five new games coming to their headset to stave off rumors that it's already dead in the water. The most exciting few announcements included a look at a stylish sci-fi/fantasy western called The Foglands and a VR port of the beloved game Before Your Eyes, which made a lot of my friends cry when it first came out:
Destiny 2: Lightfall
With just a few days left till Destiny 2's latest expansion, Bungie released a story trailer teasing what to expect as the series is accelerating towards the endgame of its first saga and takes some time to show off the new Strand powers coming. For the uninitiated and deeply-obsessed, everything here looks really cool.
T'chia
T'chia, an open world game inspired by New Caledonia and the likes of The Legend of Zelda: Breath of the Wild, is finally arriving on March 21. The titular protagonist is an adorable girl who explores the world by possessing animals and inanimate objects alike, which promises some variety. The game will also be released day and date on PlayStation Plus for members at the Extra and Premium tiers.
Humanity
Have you been wondering what deeply weird thing the creator of Rez Infinite has been up to ever since? Well wonder no more, Humanity is here and is predictably impossible to explain. Maybe the demo that's out for a limited time right now will help clear things up.
Goodbye Volcano High
This cute indie game about teenage dinosaurs going through the literal and metaphorical end of the world has undergone a significant change while it's been away, now incorporating more voice acting and interactive elements, like a rhythm game. Goodbye Volcano High is coming out on June 15.
Naruto x Boruto Ultimate Ninja Storm Connections
Lest you think they'll ever stop making Naruto Ultimate Ninja Storm games, they've now recut all the previous ones into one complete package. Anime will never die.
Baldur's Gate 3
The highly anticipated RPG from the studio that brought us the recent string of Divinity: Original Sin games is finally coming out of early access and is launching on PS5 this August.
Wayfinder
This multiplayer loot-driven game from Airship Syndicate has a lighter cartoonish aesthetic and seems to boast a mix of magic, melee combat and gunplay. PlayStation is getting an exclusive beta at the end of the month that folks can sign up for now.
Street Fighter 6
We finally got to see Zangief, the character we've all been waiting for, and were reintroduced to Cammy, another mainstay of the series. Most excitingly, we got to see Lily, a brand new fighter coming to Street Fighter 6, absolutely rip Blanka apart in gloriously goofy fashion. Man, this game looks good as hell.
Resident Evil 4
Capcom had a double whammy this showcase with a new trailer for Resident Evil 4, arguably one of the best looking remakes I've seen. This trailer had everything from a minecart sequence, a look at the creepier interior of the castle, and of course, a suplex, The very end of the trailer teased the return of the series popular Mercenaries mode, as well as a "special demo" that'll be coming soon.
Suicide Squad: Kill the Justice League
One of the most anticipated games of the show, Suicide Squad, got an extensive preview, debuting gameplay that showed off the whole cast's abilities and movement. Suicide Squad was also revealed to be way more of a third-person loot shooter than I thought it'd be and was finally confirmed to be live-service, complete with new weapons, missions and playable characters set to arrive in the future.