Sony Reveals First Details of Next-Gen PlayStation
Photo by Alex Pantling/Getty
Games
News
PlayStation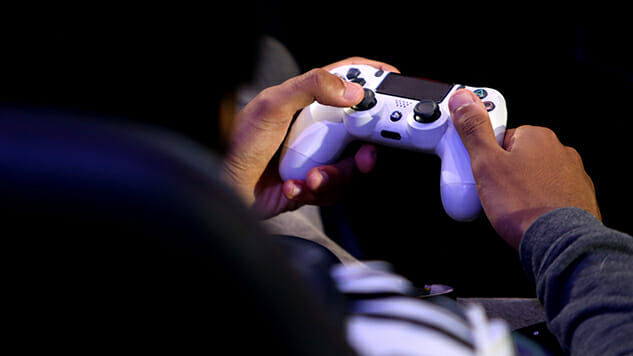 Sony's lead system architect Mark Cerny revealed details for the next PlayStation console in an interview with Wired published Tuesday.
Cerny revealed that the machine he called the company's "next-gen console" (as opposed to the expected PlayStation 5) will support PlayStation VR as well as physical media, combating rumors that the future of gaming is disc-less. In doing this, the new console will also have backwards compatibility with PlayStation 4 games.
It was also revealed that through the implementation of 3D technologies, game audio will be distributed above, behind and to the sides without the use of additional external hardware.
Cerny said of the prioritization of immersive 3D audio in the next-gen machine:
As a gamer, it's been a little bit of a frustration that audio did not change too much between PlayStation 3 and PlayStation 4. With the next console the dream is to show how dramatically different the audio experience can be when we apply significant amounts of hardware horsepower to it.
As for its graphic capabilities, the new machine will support 8K graphics in addition to utilizing a new CPU and GPU capable of supporting a dynamic form of visual representation called ray tracing.
Cerny also demoed the console's speed during the interview, showcasing its high-speed, solid-state hard drive to support substantial game file sizes. Its new SSD will dramatically decrease load times, and noticeably increase in-game rendering and camera reaction times.
No word yet on how much the new box will cost you or when it will be released, but Cerny notes we won't be seeing it in 2019.