Alleged Leaks Hint at Retro Studios Making a Star Fox Racer
Star Fox just might be going off the rails, literally
Images via Nintendo
Games
News
Retro Studios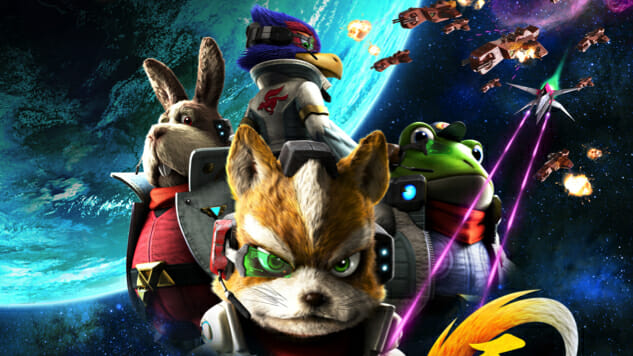 After alleged leaks posted on Reddit and 4chan, a rumor now exists that Nintendo's secretive, Austin, Texas-based game developer, Retro Studios, is working on a Star Fox racing game simply titled Star Fox: Grand Prix. The aforementioned Reddit post hints at the game being a mix of Diddy Kong Racing and F-Zero.
A Eurogamer report on this news rightfully remains skeptical, but suggests that, based on word from their sources, the rumors birthed from the leak may have some merit to them. Yet, the leak has left many to wonder as to why Nintendo hasn't just decided to make a new F-Zero game. The last one, F-Zero GX, was released on the Nintendo Gamecube to critical acclaim and fans have clamored for a new one ever since.
Star Fox's last outing, Star Fox Zero on the Wii-U, was released to critical and financial disappointment, though it is far better than a lot of the negative sentiment towards it would have you believe. Nintendo may be using this opportunity to breathe new life into the franchise and to spice things up in a game that has historically been a rail-based, vehicle-driven shooter. Retro Studios has had a pretty great track record in making quality games when one looks at their two entries into the Donkey Kong franchise: Donkey Kong Country Returns and Donkey Kong Country Tropical Freeze.
This rumor and the related leaks have yet to be confirmed and, when reached out to by Eurogamer, Nintendo offered no comment. Only time—or E3—will tell what validity Star Fox: Grand Prix has. That being said, Nintendo, please just bring back F-Zero already.