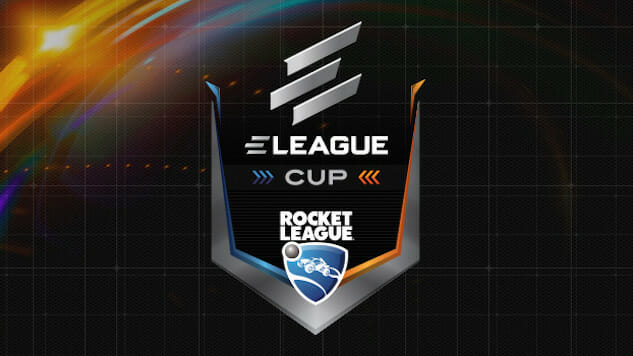 We've all enjoyed Psyonix's absurdly fun car soccer game Rocket League, and now we'll finally get an opportunity to watch some high-level play, courtesy of ELEAGUE. The ELEAGUE Cup: Rocket League will bring "the world's best eight teams" in a high-stakes round robin tournament, with a grand prize of $150,000.
The teams will compete in the ELEAGUE Arena at Turner Studios in Atlanta, and gameplay will air on TBS, Twitch and YouTube. Additionally, TBS will air a three-part documentary following the teams and players participating in the competition. The ELEAGUE Cup will begin on Dec. 1 with a live invitational streaming on Twitch and YouTube, and continue on Dec. 2-3. The first part of the aforementioned TBS feature will air on Dec. 1, with the second and third parts airing on Dec. 8 and Dec. 15, respectively.
In the meanwhile, followers of e-sports can continue watching the Injustice 2 World Championship and look forward to a Counter-Strike: Global Offensive Championship in January, both from ELEAGUE.