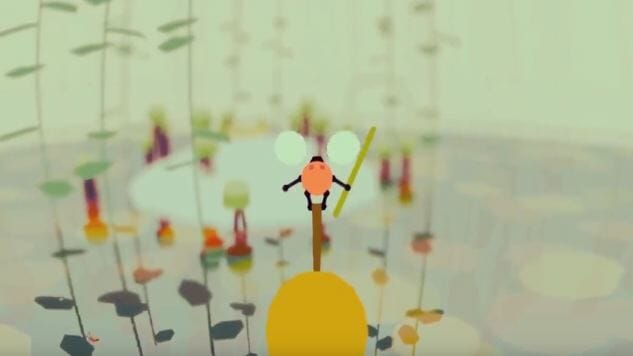 Indie game collective Sokpop's latest game is called Frog Struggles. Like much of their output, Frog Struggles is a small, weird, satisfying game built around low-poly graphics and limited controls. You play as a bug, flying around a languid and peaceful swamp, only interrupted by occasional combat bouts with enemy bugs or by the ever-present, gigantic frog looming in the center of the gameworld.
It's a testament to Sokpop's ingenuity that they've been able to keep making games riffing off of simple ideas for this long. Other games in their history include Zoo Packs, a turn-based-strategy title starring adorable animals; Simmiland, a god simulator where your actions are limited by how many cards you can play to affect the world, before it must develop on its own; and Kamer, a "game about thinking" that begins as an exploration of a small apartment and grows quickly to be far more than that.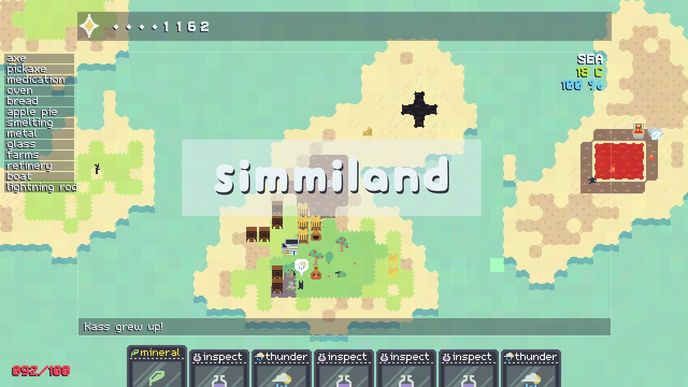 Their output is notable not just for its breadth, but also the speed at which they release new works. Sokpop makes two games a month—meaning that they release a new game about every two weeks. The Sokpop Patreon has been a huge factor in allowing this to happen, as Sokpop developer Tijmen Tio explained to Paste over email.
"For the Patreon we make two games a month. We can create smaller games through [the Patreon], which we normally wouldn't have done, because they take too much time and we'd feel unsure whether we could sell the games well by themselves. The Patreon enables us to make more experimental games and try out prototypes before we turn them into full big projects," Tijmen wrote.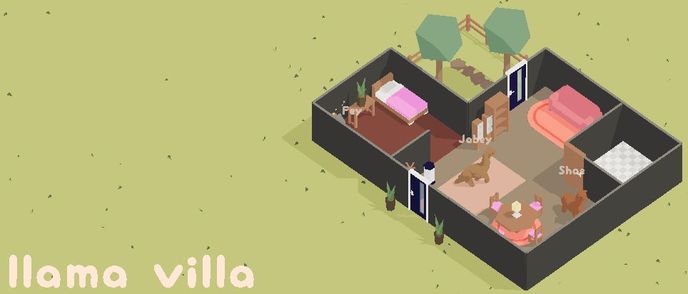 Sokpop's games all play with simple visuals and control schemes in unexpected ways. Some feel like genuinely fascinating explorations of genre, such as King of the Sandcastle, an asynchronous card game with permadeath, and with the ability for cards to level up and eventually become random encounter bosses for other players. Others feel like jokes taken to their greatest mechanical end, such as Llama Villa, described as "the Sims, but with Llamas."
According to Tijmen, most of their influences come from within the collective. "Mostly we're quite busy and try to at least play everyone's games, but then with games like Soko Loco or King of the Sandcastle we just find ourselves playing it for a week straight and we don't get any work done anymore. We obviously get influenced by many people, but on a day to day basis we influence each other the most. That has always been the point of starting a game collective!"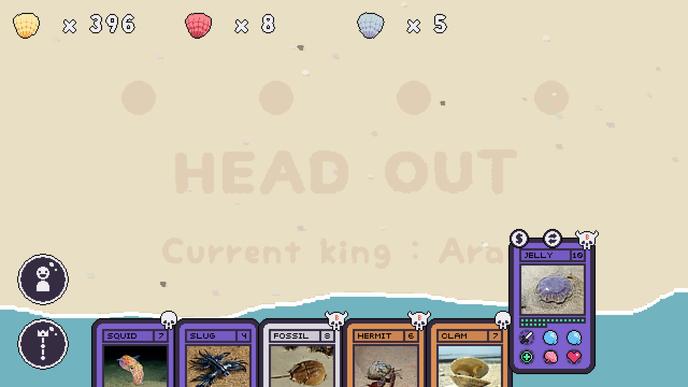 Each of Sokpop's four members (Tijmen, Aran Koning, Rubna_, and Tom van den Boogaart) have a history of development before working together as Sokpop, but the collective has brought in enough money via the Patreon and game sales that they plan to keep making games together.
"We all work on a small game for about a month, which means we have four games releasing over a period of two months. That means we still have the other month to work on other projects—Tom's Bernband and my Original Hill Farming have been in development for quite a while and we are still working on it."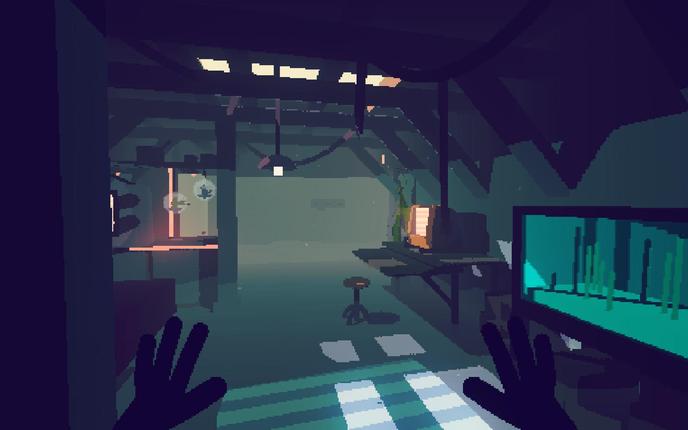 Independent developers like Sokpop are vital contributors to the growth of games as a medium and art form. Projects like the ones that Sokpop work on often introduce and explore some of the most interesting new concepts, which then influence other developers and filter through the medium at large. Without the expectations and necessary trappings of large-scale game development, developers and artists are more free to work on what they genuinely want to create, which can lead to games that are more personal, idiosyncratic and innovative than ones built with commercial prospects in mind. The trade-off, of course, is stability and income, something that the Sokpop collective hopes to one day secure.
As for the future, Tijmen is optimistic. "Since the Patreon did a lot better than we hoped for I think it's safe to say we will continue it for at least another year and then we'll see how we and other people feel about it again. For now, it's exactly what we want to do and people seem to like it as well!"
---
Dante Douglas is a writer, poet and game developer. You can find him on Twitter at @videodante.