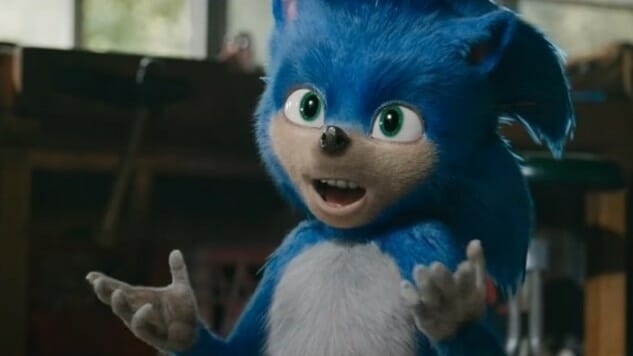 From the moment that the first trailer for Sonic the Hedgehog hit the internet this week, it was clear that seemingly no one was happy about it. Certainly, fans of the videogame series found themselves in a fervor about the fact that the title character looked more like a child in a Sonic costume than the iconic character. From his strange dimensions, to his articulated strands of hair, to his disturbing human teeth, derision was swift and decisive, our reaction included. The outcry was so bad, in fact, that Paramount will apparently be going back into their film to perform some sort of CGI CPR. This comes from none other than Jeff Fowler, who is making his directorial debut with the film. Via Twitter, Fowler said the following:
Thank you for the support. And the criticism. The message is loud and clear… you aren't happy with the design & you want changes. It's going to happen. Everyone at Paramount & Sega are fully committed to making this character the BEST he can be… #sonicmovie#gottafixfast

— Jeff Fowler (@fowltown) May 2, 2019
Alright, you know you must have screwed up bad, when one day after the film's first trailer hits the web, you're already promising to redesign its characters. Just how much of Sonic can really be salvaged? Could they seriously change the character to such an extent that he suddenly starts looking like his videogame self? To redesign the entire film to such a degree seems like it would be an impossibility, especially considering that it's still scheduled for a Nov. 8, 2019 release.
As such, it's going to be very interesting to see if Sonic is sporting a whole new look, the next time we see some footage from this movie. It seems safe to say that this probably won't be for a while, but until then, the suspense will be palpable. Check out the offending Sonic the Hedgehog trailer below.