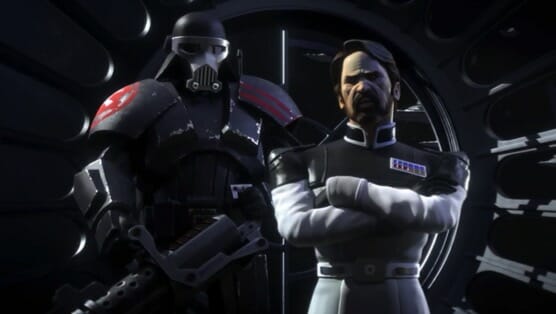 Need something to do as we wait six more months (half a year!) until The Force Awakens is released? Then you'll probably be excited to know that game studio Kabam, in collaboration with Disney and Lucasfilm, is coming out with a brand-new mobile game called Star Wars: Uprising.
According to Variety, players will be able to "create their own unique characters, go on missions and acquire gear and skills, while amassing crews to join in large-scale, sector-wide battles that will dictate the future of the game universe." The events of the game will take place between Return of the Jedi and the upcoming The Force Awakens. Familiar environments will be included in the game like the ice-planet Hoth and Cloud City.
If you pre-register for the game on the official website, you'll receive a free stormtrooper helmet (for your in-game character, not real life) and other exclusive in-game rewards the day of the launch.
Star Wars: Uprising will arrive fall 2015. No specific launch date has been announced yet.