Tetris 99 Is Getting a Nintendo Switch Physical Release
Images via Nintendo/YouTube
Games
News
Tetris 99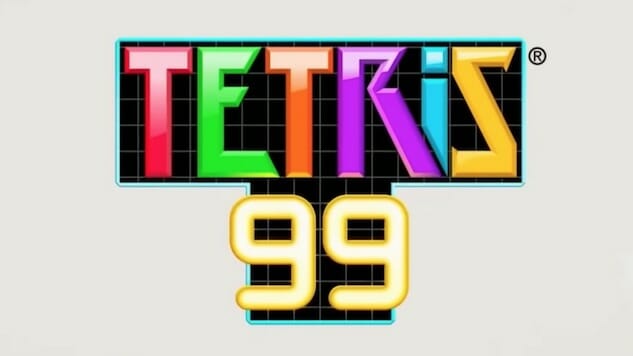 Physical versions of Tetris 99 will hit stores starting this fall.
#TETRIS99 will be available in stores on 20/09! This physical version will include all content from the Big Block DLC. @Tetris_Officialpic.twitter.com/O55s2Yy03m

— Nintendo of Europe (@NintendoEurope) July 9, 2019
After launching as a free bonus for Nintendo Switch online service subscribers, the game will soon be available in physical copies for the Nintendo Switch.
While Europe gets a Sept. 20 release date, a launch date has yet to be announced for North America.
The physical versions will tack on the Big Block DLC with CPU Battle and Marathon modes, but local arena and 2P Share Battle modes will be sold separately later this year. While local arena mode allows you to play against up to eight friends, 2P share battles let you share Joy-Con controllers for a two-player game.
They also come with a 12-month subscription to Nintendo Switch Online that allows you to face off against 98 other players in battle royale mode.
The online subscription also grants players access to an ever-expanding lineup of NEW classics, including Double Dragon 2 and City Connection.
The announcement is really no surprise, since Nintendo confirmed the physical version bundles would be coming to Japan last month. But it's nice to know that North American and European audiences won't be missing out.