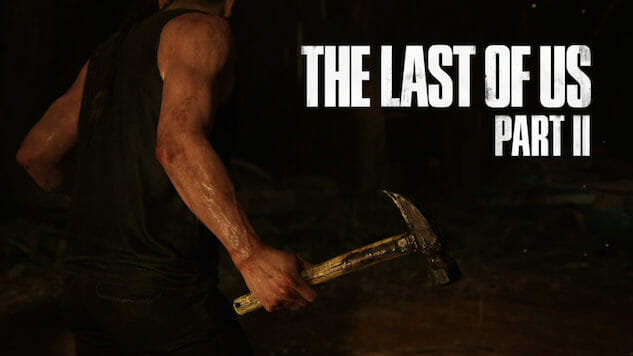 Sony's recent torrent of trailers included a couple of videos that viewers found difficult to stomach. Naughty Dog's The Last of Us Part II and David Cage's Detroit: Beyond Human depicted realistic violence, with commentators criticizing the use of said violence to promote these games. Jim Ryan, president of Sony Interactive Entertainment Europe, defended the content of the trailers in an interview with The Telegraph.
Ryan touted the range of showcased games, saying that they appeal to audiences of different ages:
The Last of Us obviously is a game made by adults to be played by adults. I should never prejudge this but it will probably be rated "18," I think it's fair to say. And there's that market for those people who like that sort of game. Adults who like that sort of game. And I think we cater for that, and at the other end of the spectrum there was Concrete Genie, which my 8 year old decided was the game she would like to play very much.
No kids allowed for The Last of Us, you hear? The trailer, which featured an attempted hanging, a threat involving a knife and several acts of violence with a hammer, was also criticized for the scenario's total lack of context, making the violence even more jarring to viewers. Regarding this, Ryan had this to tell The Telegraph:
Hmm. [pause] I think what we're trying to do is to portray qualities of the various games we had on show. And I think it is difficult when you have a clip of four or five minutes to synthesize a gameplay experience that can be measured in the tens of hours. And, again, the studio was seeking to portray a game that will be rated as suitable for adults to play and that's what we did.
One must wonder why Naughty Dog chose to pick those exact four to five minutes to portray those qualities—the world of The Last of Us is known to be a violent and cruel one, but the content in the trailer was viewed as exploitative and excessive by audiences.
The domestic violence in Detroit, on the other hand, depicts a scenario where the player controls an android who acts as a caretaker to an abusive father and his daughter—with the branching paths of the narrative, one of these paths depicted in this trailer appeared to end with the father beating the daughter to death. When pressed by The Telegraph, Ryan seemed hesitant to provide any further context to the scenario, saying instead, "I question your use of the word 'infanticide'," and "I'm certainly not going to start spoiling … narrative is everything in that story." Ryan then repeated his statement that the game is meant "to be enjoyed by adults."
You can read our thoughts on that The Last of Us Part II trailer's depiction of violence here. Meanwhile, catch up with all of the PlayStation news from Paris Games Week here.