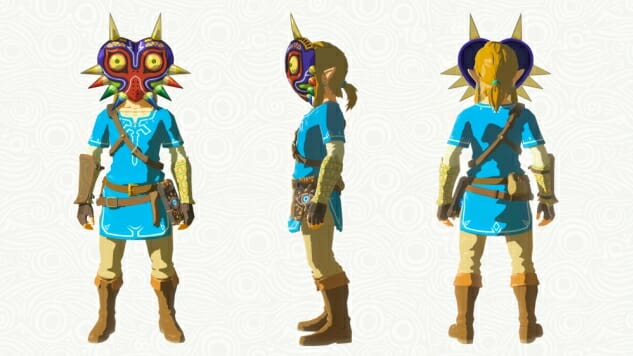 In a video announcement today, longtime Zelda producer and director Eiji Aonuma announced that The Legend of Zelda: Breath of the Wild will make franchise history by being the first entry to receive an expansion pass.
With the DLC to be released alongside the main game at launch, pass-buyers will instantly be rewarded with three in-game treasure chests: two that hold regular items, and one that contains a Nintendo Switch-branded shirt for Link to wear in the game. Seriously. That isn't a joke.
Luckily, that's just an extra gift to hold fans over until the first proper DLC release in the summer, which will consist of a "Cave of Trials" challenge and a new hard mode for the game. Then, during the holidays, players that bought the pass will gain access to new story content and a new dungeon.
It's important to note that these two pieces of DLC won't be available individually; players will have to buy the full $20 pass to experience any of the new content.
Check out Aonuma and Nintendo's announcement video for the expansion pass below, and be sure to stay tuned to Paste for more on Breath of the Wild as we gear up for its release.