Forward Progress Continues on Uncharted Movie With Tom Holland's Casting
Photo by Rich Fury/Getty
Games
News
uncharted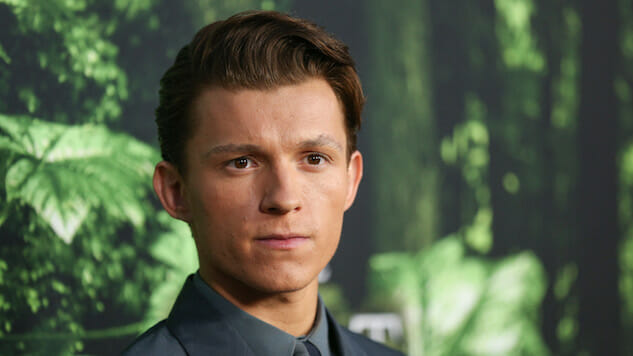 After completing the script for the long-gestating Uncharted last January, the adaptation of the popular videogame franchise continues to make progress. Today, it was announced that Spiderman: Homecoming's Tom Holland will star in the film, as first reported by Deadline. Shawn Levy (Stranger Things) is still the director, which is in and of itself a victory, considering the film has already cycled through David O. Russell, Neil Burger and Seth Gordon during this long production process.
It's also been announced that the film itself will be a prequel to Nathan Drake's adventures in the games. The young treasure hunter will be mentored in the thieving business by a man named Sully. This is encouraging, as Tom Holland's boyish charm would be a noticeable departure from the gruff late-30s star of the action franchise. By placing the film a little earlier, it gives Holland time to either grow into the role, or watch as the adaptation goes the way of virtually every other videogame movie and flames out to terrible reviews and poor sales, as was the case for the recent Assassin's Creed.
Whether Holland can succeed where even the powerful Michael Fassbender has failed will be an intriguing debate in the months to come.
As we eagerly await more news on the film, check out our review for the stellar Uncharted 4 here.