Natalie Portman Searches for Answers, Finds Horrors in Chilling New Trailer for Alex Garland's Annihilation
Image via Paramount Pictures/YouTube
Movies
Video
Annihilation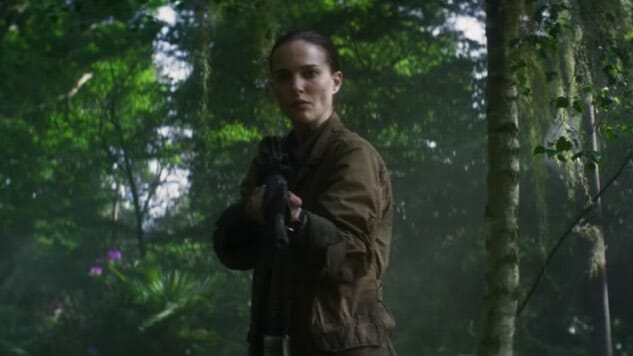 Our anticipation for Ex Machina writer-director Alex Garland's adaptation of Jeff Vandermeer's 2014 novel Annihilation continues to grow, much like a hostile life form intent on absorbing all life on earth. The first full-length trailer for the film, released today by Paramount, has only accelerated that process. (We're all doomed in this metaphor.)
Where the film's first teaser mostly remained enigmatic, establishing Annihilation's otherworldly setting and mysterious plot, the full trailer beckons us further into its world, even lending a name to the inexplicable and deadly zone in which the bulk of the story takes place: "The Shimmer," or as it's known in the novel (and this post), Area X.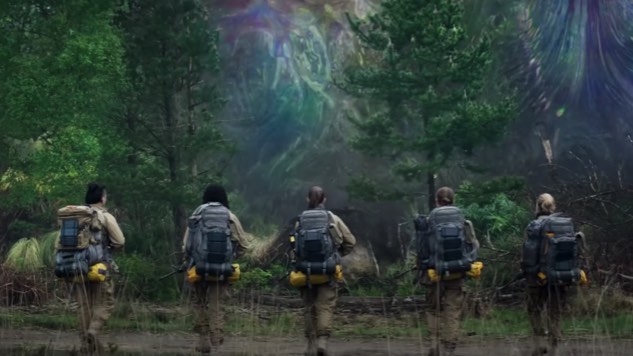 Searching for answers regarding her husband's (Oscar Isaac) journey into Area X and subsequent illness, a biologist (Natalie Portman) leads a team of women—including an anthropologist (Gina Rodriguez), a psychologist (Jennifer Jason Leigh) and a surveyor (Tessa Thompson)—into the danger zone to uncover its secrets. The ensuing adventure promises to be utterly mind-bending.
Between the newly renamed Area X and an additional expedition team member (there are only four in the book) played by Tuva Novotny, this trailer suggests that Garland has made some changes to Vandermeer's novel, reshaping its dark and cerebral story into something more his own. Given the excellence of Ex Machina, we couldn't be more excited to experience the results.
Annihilation opens on Feb. 23, 2018, and is easily one of our most-anticipated films due out next year. Watch the full trailer above, and revisit the film's first teaser here.