Bradley Cooper "Embarrassed" He Didn't Receive Oscar Nod for Directing A Star Is Born
Photo by Jamie McCarthy/Getty
Movies
News
Bradley Cooper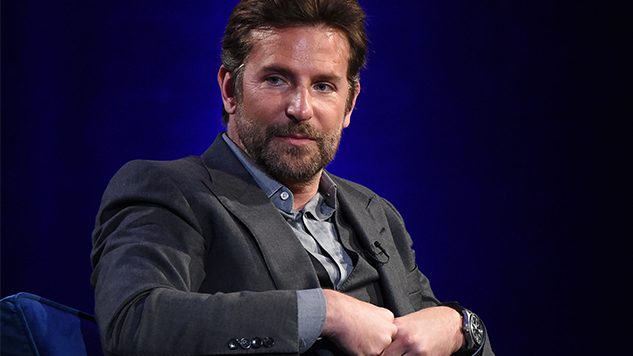 It's a harrowing time for Bradley Cooper. While his feature directorial debut, A Star Is Born, has garnered widespread critical acclaim and even snagged him a Golden Globe nomination for Best Director, the A-lister was left "embarrassed," he now says, after being snubbed for a best director Oscar nod.
Cooper opened up about this experience, magically conjuring an orchestra of the world's tiniest violins, on Oprah's SuperSoul Conversations from Times Square. In the conversation, as transcribed by EW, Cooper recalled:
I was embarrassed. I was at a coffee shop in New York City and looked down at my phone and Nicole [Caruso, his publicist] has told me congratulations and said what we had been nominated for. They didn't even give me the bad news. I was embarrassed because I felt I hadn't done my job.
A Star Is Born picked up Academy Award nods for best picture, best lead actor (Cooper), best lead actress (Lady Gaga), best supporting actor (Sam Elliott), best adapted screenplay, best original song, best sound mixing and best cinematography.
Let's just remember—this is Cooper's first time directing a film. While he's succeeded in front of the camera for years, the assumption that you'll receive an Oscar nomination on your first go-around in the director's chair is a bit like expecting to play "Careless Whisper" flawlessly the first time you pick up a saxophone. Oh, and he received an Oscar nomination for best lead actor and best adapted screenplay as a co-writer, but those are seemingly small potatoes when you're Cooper.
In case you're wondering what all the hype (and in Cooper's case, strife) has been about, check out Paste's review of A Star Is Born.
P.S.: Plenty of famous directors never won the Academy Award for best director, including Stanley Kubrick, Alfred Hitchcock and Orson Welles.