We May Get a Once Upon a One More Time Movie Musical, Combining Britney Spears, Feminism and Fairy Tales
Photo by Ethan Miller/Getty
Movies
News
Britney Spears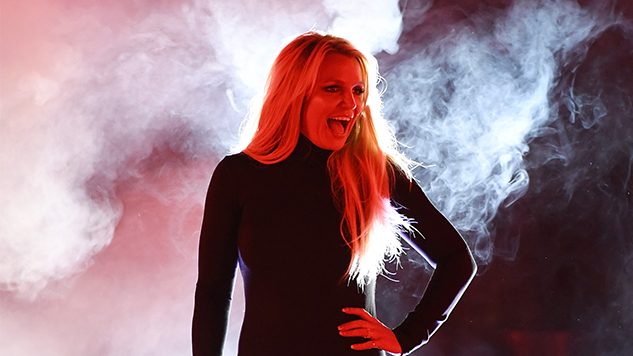 Sony has a whole new prerogative. The company just obtained the film rights to Once Upon a One More Time, the jukebox fairy-tale musical featuring Britney Spears songs set to premiere in Chicago this fall, THR reports.
The musical follows a book club made up of Cinderella, Snow White and other fairy-tale princesses, who find themselves radicalized after the fairy godmother gives them a copy of Simone de Beauvoir's The Feminine Mystique. Iconic Britney bops like "Oops I Did It Again," "Lucky" and "Toxic" will serve as the soundtrack for their feminist transformation. Behind the scenes, Kristin Hanggi (Rock of Ages) is directing the stage musical and Jon Hartmere (The Upside) wrote the book. Once Upon a One More Time will have a Broadway run after its debut in Chicago. Spears herself, along with manager Larry Rudolph and John Davis' Davis Entertainment, are set to produce the film adaptation.
While all of this sounds really fun, it also has the potential to be another vacuous entry in the corporate books of toothless "you go girl" feminism. Oddly enough, this news about Once Upon a One More Time comes just after recent rumors regarding Spears' own wellbeing. A source claiming to be a former member of the pop star's legal team contacted the podcast Britney's Gram and said that Spears, who reportedly admitted herself to a mental health facility in early April to deal with family issues, had actually been forced into treatment in January. If you want a deep-dive into the Free Britney movement and the extenuating circumstances, check out this piece from Entertainment Tonight.