Watch Deadpool Defend Nickelback in Second Once Upon A Deadpool Teaser
Image via 20th Century Fox
Movies
News
Deadpool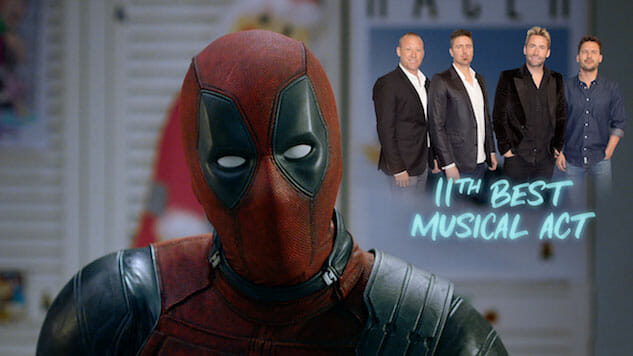 Monday brings the second teaser for Fox's forthcoming Once Upon A Deadpool, a PG-13 variation of Deadpool 2 coming to theaters for a 12-day run this month. Running from Dec. 12-24, the charitable showing is the studio's major Christmas release.
The teaser opens with Deadpool reading a hostage Fred Savage a bedtime story before Savage makes a critical mistake—making fun of musical greats (at least in Deadpool's mind) Nickelback. The anti-hero then goes into a passionate defense of the Canadian rockers—who, side note, have won an unbelievable number of awards—before the pair break out into a duet of the band's 2001 hit "How You Remind Me."
Considering Fox's current 11-figure acquisition deal in the works with Disney, owners of Marvel, it seems as though the teenage-friendly reworking of Deadpool, who is easily the most profane hero of late, is a primer for the character's entrance into the MCU. On top of toning down the crude humor, the studio is also donating $1 from every ticket sold to F Cancer, a charity that provides early cancer detection, prevention and support. Aligning with the PG-13 partnership, the group is renaming as "Fudge Cancer" for the duration.
Check out the new teaser below, and find the film's first teaser and poster below that.