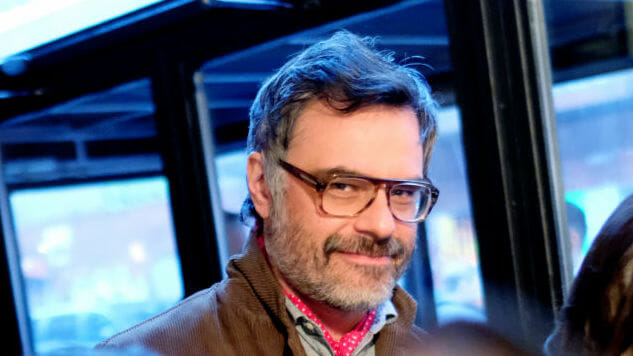 Actor-writer-director Jemaine Clement has signed on to appear in the multiple sequels to James Cameron's box-office beast, 2009's Avatar. Clement joins a veritable smorgasbord of stars including—deep breath now—Edie Falco, Kate Winslet, Oona Chaplin, Michelle Yeoh, David Thewlis and Cliff Curtis. Sam Worthington, Zoe Saldana, Sigourney Weaver, Giovanni Ribisi and Stephen Lang are returning to the franchise, as well.
The multi-hyphenate behind comedy duo Flight of the Conchords and vampire mockumentary What We Do in the Shadows will be playing marine biologist Dr. Ian Garvin. The mastermind creator of the sci-fi epic gushed over Clement's decision to join the cast of multi-billion-dollar franchise.
"I've loved Jemaine's work for years," said James Cameron in a statement. "I'm really pumped that he's joining our cast as Ian Garvin, one of my favorite characters."
Casting announcement!

Jemaine Clement has been cast in the Avatar sequels as Dr. Garvin, a marine biologist on Pandora.

Glad to have you aboard @AJemaineClement! It's Business Time. #AvatarFamilypic.twitter.com/B0EYbtErdo

— Avatar (@officialavatar) May 15, 2019
Four sequels to the highest-grossing film of all time are in the works, with the first due for release on Dec. 17, 2021. If all goes according to plan—these films have faced a series of pushbacks, with the latest taking place with Disney's acquisition of Fox just this month—successors will follow in 2023, 2025 and 2027.
Clement will continue his role as Oliver Bird in FX's Legion in its third and final season, due to premiere June 24. A television adaptation of 2014's What We Do in the Shadows currently airs on the same network, and was recently renewed for a second season.
Brush up on everything we know about the Avatar sequels here.
Listen to the recent Jemaine Clement episode of The Paste Podcast below or on iTunes, Google Play, Stitcher, Spotify or the new app from our podcast partner Himalaya.