Rachel Weisz to Portray Elizabeth Taylor in New Biopic, A Special Relationship
Photo by Pool/Getty
Movies
News
Rachel Weisz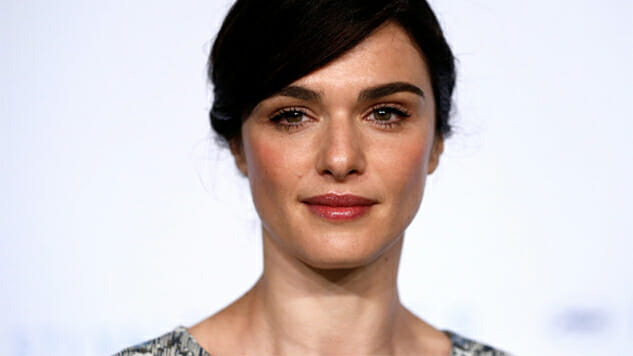 THR reports that Rachel Weisz is set to portray Elizabeth Taylor, a Hollywood starlet from screenings past. The film is stated to be a biopic that goes beyond the red carpets and romances of the icon, instead focusing on Taylor's work in AIDS activism and her friendship with her personal assistant, Roger Wall.
Fittingly titled A Special Relationship, the film is made by people with very successful working relationships: See-Saw Films' Iain Canning and Emile Sherman, who worked on the Oscar-winning The King's Speech, are producing the picture. Simon Beaufoy, the writer of another Academy favorite, Slumdog Millionaire, will pen the script, and Sundance favorite Bert & Bertie (Troop Zero) will direct the project.
The film will be set in the mid-1980s, when Taylor first hired Wall, a gay man who grew up in poverty in the homophobic Deep South—an experience far removed from the glitz and glamour that surrounded Taylor since she was a child. Even so, the pair developed a deep friendship that inspired Taylor to speak out in the fight against AIDS.
Beaufoy reportedly shaped his script out of hours of interviews and conversations with Taylor to craft this portrait of an actress-turned-activist, in which Taylor proved combative against Ronald Reagan's dismissive administration. Weisz's involvement is the first casting announcement for the film, so it will be interesting to see who will portray the late Republican president she spars with on the AIDS debate. Given the impressive resume of all attached to the film so far (included Weisz herself, who already has a Best Supporting Actress Oscar) and the tendency for biopics to be Oscar bait, there will be lots of Academy eyes on what we can only imagine will be a stellar performance from Weisz, though the brown-eyed Brit may have to wear some contacts to fully embody the mythology of the famed "violet-eyed" icon.
Cross City Films, See-Saw's in-house sales arm, will launch sales on A Special Relationship at the American Film Market in November. Executive producers include Simon Gillis, Danny Perkins, and trustees of the Elizabeth Taylor Estate/House of Taylor Trust Barbara Berkowitz, Tim Mendelson and Quinn Tivey.