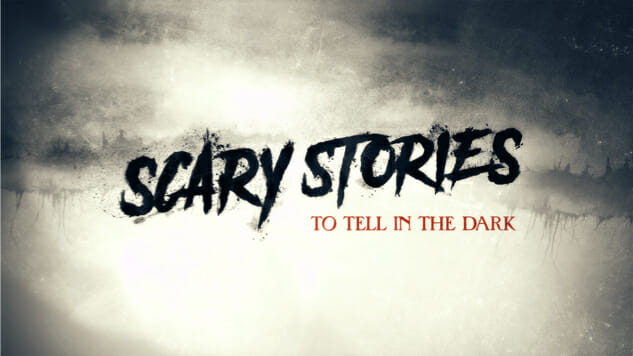 The Guillermo del Toro-produced Scary Stories to Tell in the Dark now has an official release date and first set photo.
Based on Alvin Schwartz's terrifying children's anthology book series, Scary Stories to Tell in the Dark sees long-time fan del Toro handing off directing duties to André Øvredal (The Autopsy of Jane Doe), who joins him in the new set photo alongside star Zoe Coletti.
While Coletti's part in the film has not yet been officially confirmed, she is backed by an ensemble cast that includes the previously reported Michael Garza (Wayward Pines, The Hunger Games: Mockingjay – Part I), Austin Abrams (Brad's Status, The Americans) and Gabriel Rush (Moonrise Kingdom, The Grand Budapest Hotel), as well as Dean Norris, Gil Bellows, Lorraine Toussaint, Austin Zajur and Natalie Ganzhorn.
Del Toro co-wrote the film's script with The Lego Movie's Kevin and Dan Hageman, in addition to Patrick Melton and Marcus Dunstan. Producers are Sean Daniel, Elizabeth Grave, del Toro, Jason F. Brown and J. Miles Dale.
As we reported in April, the film is backed by CBS Films, which has shared the following synopsis:
Inspired by one of the most terrifying children's book series of all time, SCARY STORIES TO TELL IN THE DARK follows a group of young teens who must solve the mystery surrounding sudden and macabre deaths in their small town.
CBS Films and Lionsgate are set to release Scary Stories to Tell in the Dark in theaters on Aug. 9, 2019.
Check out the new set photo below.