Noah Hawley to Direct Fourth Film in Current Star Trek Series
Photo by Mike Coppola/Getty
Movies
News
Star Trek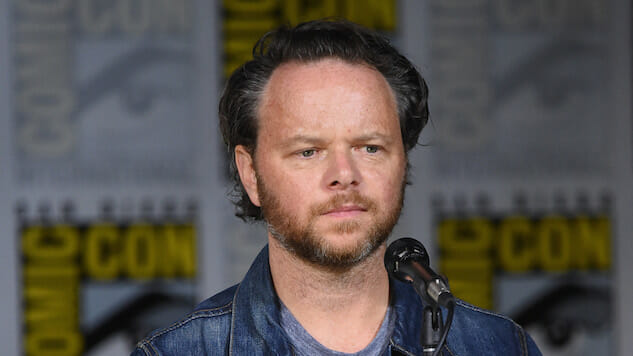 The core, modern Star Trek franchise—you know, the one starring Chris Pine, Zachary Quinto, Karl Urban and Zoe Saldana—has been in stasis for a while now, ever since the release of Star Trek: Beyond. Paramount had attempted to get a fourth installment int he series rolling last year, directed by S.J. Clarkson, which would have brought Chris Hemsworth back into the fold as Kirk's deceased father (presumably involving time travel), but things unraveled in the course of seeking deals with performers.
Now, it would seem that Paramount is ready to give it another go, and with an interesting name in the captain's chair: Noah Hawley. The creator of Fargo and Legion had previously been attached to a Doctor Doom movie that was presumably discarded during the Fox-Disney merger, and debuted his first feature, Lucy in the Sky at TIFF this year to less than rosy results. Critics called that film a ponderous mess, implying that perhaps Hawley filled it with the worst of his Legion-esque navel gazing. Could a franchise film like Star Trek be what the visionary creator needs in order to get back on track? Sources tell Variety that he'd at least probably have all the core cast of the series back, including Pine, Quinto, Urban and Saldana.
Note to all the Tarantino fans: This doesn't mean you need to freak out. Paramount is still developing a separate Star Trek film with QT producing, although it still isn't clear if he intends to direct. That film would presumably stand on its own and be outside the timeline that has been established in the J.J. Abrams-produced series.
We'll bring you more news on both of these Star Trek projects, just as soon as it beams down.