There are plenty of reasons to get excited for fall—sweater weather, the leaves changing—but while the rest of the world is losing its mind over pumpkin-spice lattes, we at Paste have a slew of new album releases to get us pumped for the season.
From promising newcomers to a Beatle, it seems like everyone and their mother has a record coming out this fall. Here are the 20 we're most looking forward to.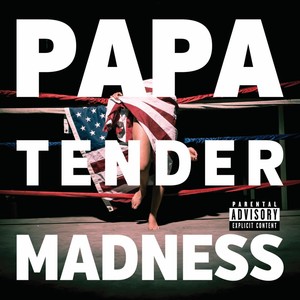 20. PAPA, Tender Madness
Release date: Oct. 8
Tender Madness, due to be released on Oct. 8, is true to PAPA's mission of standing apart, and it sounds like nothing else happening in rock 'n' roll. Though the DIY approach went into its creation, the closest it comes to punk is the first sung moments of the album, when Darren Weiss screams while counting off "Put Me to Work." Instead, the album sounds like a band that listened to The Big Chill soundtrack a lot as kids, with huge choruses and a classic-soul delivery that is distinctly American.—Philip Cosores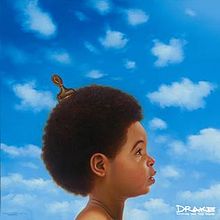 19. Drake, Nothing Was the Same
Release date: Sept. 24
It's been two years since we named Take Care one of the 50 Best Albums of 2011, which means we're due for a follow-up. Drake teased us with "All Me" back in August, but he eventually pushed back Nothing Was the Same to Sept. 24. But c'mon—the album art alone is worth the wait.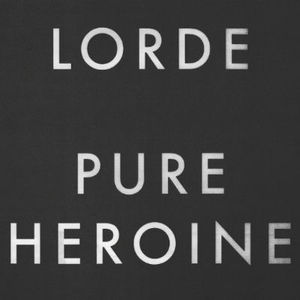 18. Lorde, Pure Heroine
Release date: Sept. 30
Ella Yelich-O'Connor—aka Lorde—is, in a word, intense. This applies to every facet of the aspiring pop marvel's being, whether we're talking about her album, the timbre of her voice or her stage presence. It's a fitting description for her impermeable gaze that stops you dead in your tracks and draws you in like a tractor beam, regardless as to whether you're watching her from your computer screen or the back row of her concert. It refers to the scowls, winces, elated grins and downcast glances she throws when she's behind the microphone, be it in the comfort of a studio or before a slack-jawed crowd in a nightclub. It accurately sums up the gravity of her lyrics, in that Lorde—who's only 16 years old—touches on depths of love and loss that those who've lived a life full of each can't articulate in such an engaging manner.—Hilary Hughes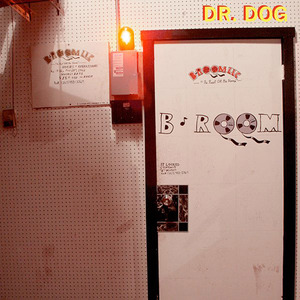 17. Dr. Dog, B-Room
Release date: Oct. 1
The Philadelphia band is touting B-Room, its follow-up to last year's Be the Void, as its "soul album," an exciting prospect. They've already released The Truth and Broken Heart, and we can't wait to hear what the rest of the album holds.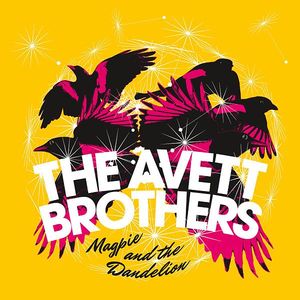 16. The Avett Brothers, Magpie and the Dandelion
Release date: Oct. 15
The Avetts recently released a letter that details what the band has been up to throughout the past year, following the release of their Grammy-nominated album The Carpenter. The band detailed that while they were working on The Carpenter with Rick Rubin, they found themselves so inspired that they wrote another record: "During those sessions, we just felt it. Working with Rick Rubin again, we tapped into something very special. It's like everybody was in the same zone."—Grant Golden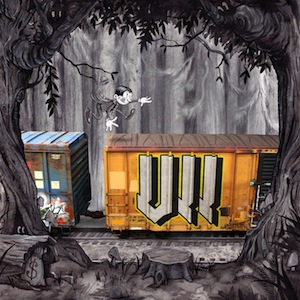 15. Blitzen Trapper, VII
Release date: Oct. 1
The fittingly titled forthcoming VII, Blitzen Trapper's seventh full-length, is filled with the vivid lyrical imagery that fans came to love in years past, but feels a bit more danceable with heavy beats and guitar licks. Listen to first single "Shine On" here;Dacey Orr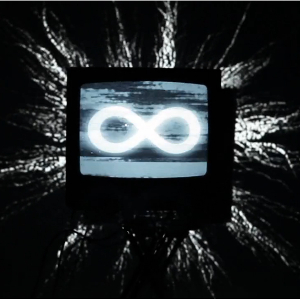 14. Cults, Static
Release date: Oct. 15
Three years ago, Cults dove in head-first by signing to Lily Allen's Columbia imprint In The Name Of and their first album was filled with climactic, dreamy indie-pop that harkens back to Phil Spector's grandiose soundscapes. Static finds the band reuniting with producer Shane Stoneback, who co-produced the band's eponymous debut, but it also marks the band's first time working with producer Ben Allen (Animal Collective, Washed Out, Youth Lagoon).—Grant Golden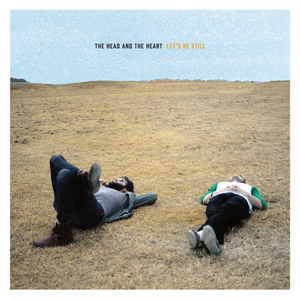 13. The Head and the Heart, Let's Be Still
Release date: Oct. 15
Produced with the help of Shawn Simmons and mixed by Peter Katis, a man who's helped shape albums by The Swell Season and The National, the album acts as the follow-up on the breakout success of their first Sub Pop album, which launched the group from open mic gigs to sold-out performances. Listen to "Shake" here.;Lori Keong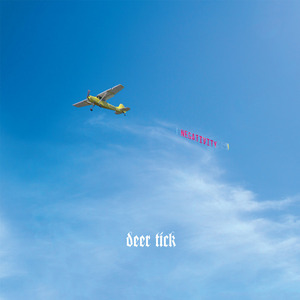 12. Deer Tick, Negativity
Release date: Sept. 24
Providence, Rhode Island's country/folk rockers Deer Tick are known for their rollicking live shows and party animal aesthetic. But there's more to this fivesome than their hard-partying reputation gives them credit for. Their forthcoming album, Negativity, promises a dark and searching take on topics such as heartbreak and exhaustion. Laced with string and horn accompaniments, it's both a departure from the band's previous output and a natural step in the progression of a group that has morphed with every release.—Rachel Bailey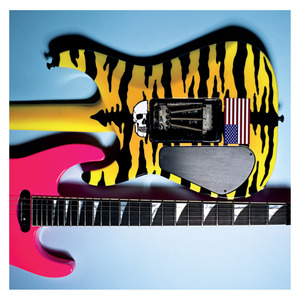 11. Sleigh Bells, Bitter Rivals
Release date: Oct. 8
If its title track is any indication, Sleigh Bells' follow-up to last year's Reign of Terror will feature the same kind of dialed-to-11 tunes we've come to expect from the duo, and we wouldn't have it any other way.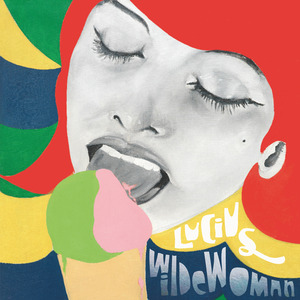 10. Lucius, Wildewoman
Release date: Oct. 15
It's tough to say what makes Brooklyn-based Lucius stick out. Their delicate blend of intoxicating harmonies and fierce lyrics is only magnified by the entire band's chemistry on stage—a display that employs collaborative percussion, eye-catching stage props and a symbiosis of themselves and their audience, turning any venue into its own '60s-rooted power-pop experience. This deliberate boldness reveals itself in each track, whether it's sonically powerful like "Turn It Around" or lyrically dauntless like "Go Home," each track seems to have a different way of revealing Lucius' strengths.—Dacey Orr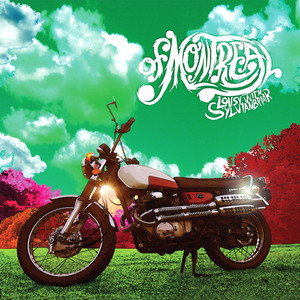 9. of Montreal, Lousy With Sylvianbriar
Release date: Oct. 8
Frontman Kevin Barnes reportedly wrote of Montreal's forthcoming 12th LP while on a "self imposed isolation experiment" in San Francisco earlier this year, and the album was recorded in three short weeks. Listen to single "Fugitive Air" here.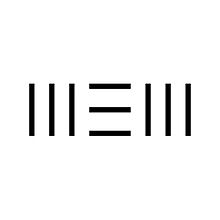 8. Paul McCartney, New
Release date: Oct. 15
If Macca's most recent effort—Kisses on the Bottom, which saw the former Beatle covering standards—left something to be desired, you're in luck; McCartney is back in October with his first album of solo material in six years, the appropriately titled New, which was produced by Mark Ronson. Check out the title track here.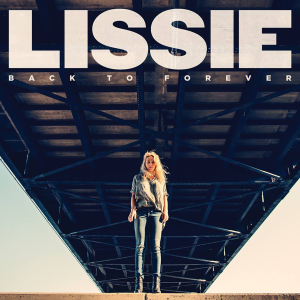 7. Lissie, Back to Forever
Release date: Oct. 8
After Lissie released her debut album, Catching a Tiger, we named her the Best Solo Artist of 2010. After three long years, we can't wait to hear what the singer/songwriter will deliver this time around. Back to Forever was recorded at a studio in downtown Los Angeles and features guest vocals from Catherine and Allison Pierce of the Pierces and Barbara Gruska of The Belle Brigade.—Lori Keong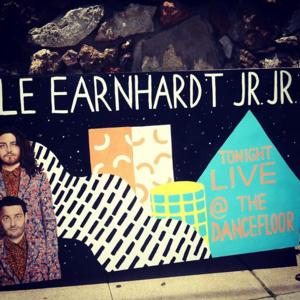 6. Dale Earnhardt Jr. Jr., The Speed of Things
Release date: Oct. 8
The pair self-produced this effort, which will include tracks "If You Didn't See Me (Then You Weren't On the Dancefloor)" and "Hiding" from the Patterns EP. The group has said The Speed of Things is inspired by the fast pace of the modern era: "Often it feels like when one realizes what they wish to do, it's impossible to know where to begin due to the scale of everything. We're a generation of false starts."—Grant Golden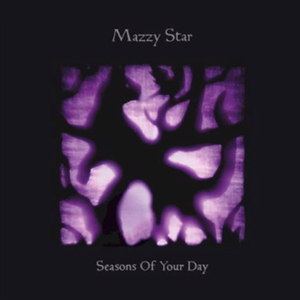 5. Mazzy Star, Seasons of Your Day
Release date: Sept. 24
Seventeen years later, Hope Sandoval's voice sounds just as haunting and beautiful as we remember. Due to release their first album since 1996's Among My Swan, all of the founding members of Mazzy Star will return on this effort, including Sandoval and guitarist Dave Roback. The two co-wrote and co-produced the LP, which was recorded in California and Norway. Listen to "California" here;Lori Keong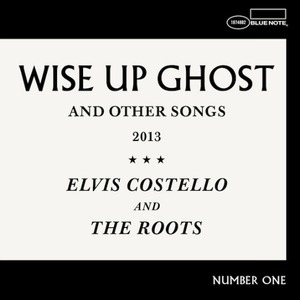 4. Elvis Costello and The Roots, Wise Up Ghost
Release date: Sept. 17
It may seem like an unexpected pairing on paper, but this collaborative album—the result of some musical chemistry discovered after The Roots backed Costello during a Fallon performance—just sounds…right. Don't believe us? Stream it here and see for yourself.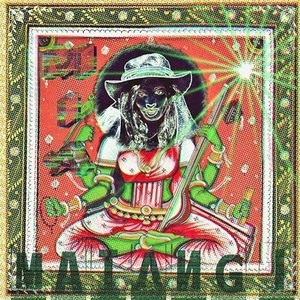 3. M.I.A., Matangi
Release date: Nov. 5
It's been a long time coming, but after M.I.A. threatened to leak Matangi herself if her label Interscope didn't put it out, her fourth studio album finally has a release date: Nov. 5. The record was reportedly delayed for months after Interscope initially rejected it for being "too positive." Whatever that means, we're excited to hear what Matangi holds.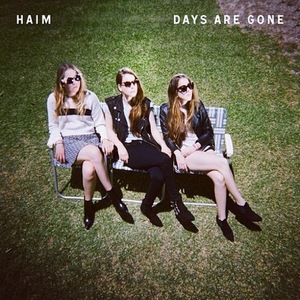 2. HAIM, Days Are Gone
Release date: Sept. 27
Haim has been unstoppable in 2013, releasing tracks like "Falling" that stack hooks on hooks on hooks. "The Wire," one of the California sisters' latest, casts a sunny outlook for when that summer fling fizzles out—and sounds damn catchy doing it.—Tyler Kane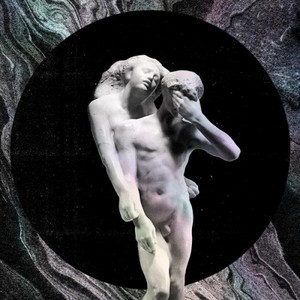 1. Arcade Fire, Reflektor
Release date: Oct. 29
Hey, have you guys heard of this band called Arcade Fire? Turns out they have a new record coming out. (All joking aside, in case you haven't been on the internet this week, the band released their highly anticipated single on Monday, and it's very good.)