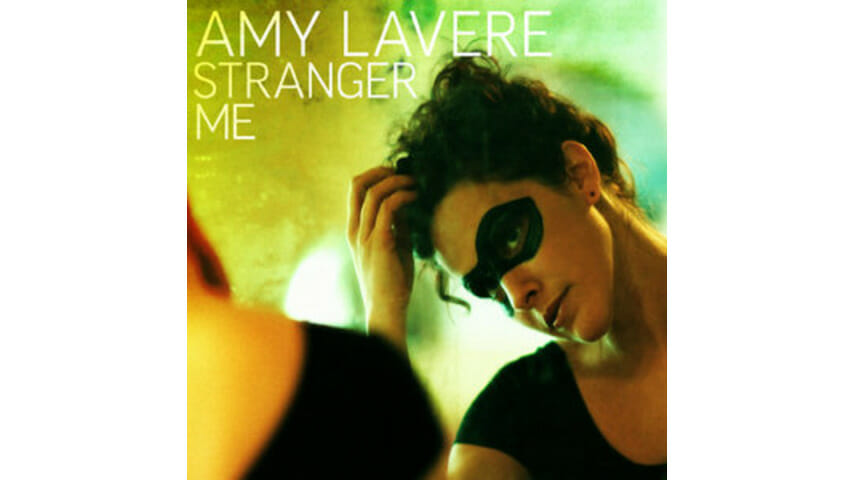 Don't cross Amy LaVere. The Memphis singer-songwriter-bassist-actress can add badass to that long string of hyphens, as she writes about the sorts of things that would land most women in jail. On her previous album, 2007's Anchors & Anvils, she sang about murdering the object of her conflicted affection, but discovered, in a sickening twist, that "killing him didn't make the love go away."
Four years later, on her long-awaited follow-up, Stranger Me, LaVere describes disposing of the body in "Red Banks," a twist on "Knoxville Girl" that waxes poetic about how his corpse splits the waves and how the river swallows him up. "No, I didn't push him in," she sings with a wink. "Lord, he'd a killed me if I did." How long till she duets with Nick Cave?
The most exciting relationships tend to be the most tragic—an irony not lost as LaVere describes her romantic entanglements in sly detail. That guy who bugged her to write him a love song? Well, she finally gets around to it as she's walking out the door and all but spitting in his face. That's "Damn Love Song," and it opens Stranger Me on a high note. Later, she manages to keep her steely composure on "Cry My Eyes Out" and has the temerity not only to cover Captain Beefheart's "Candle Mambo" but to match the intense eroticism of the original.
In the four years since Anchors & Anvils, LaVere lost her long-time producer and collaborator Jim Dickinson (famous for producing Big Star, The Replacements, and Screamin' Jay Hawkins, among many others). She also broke up with her drummer boyfriend, lost her guitar player to The Hold Steady, rehired that drummer and essentially formed an all-new band. LaVere's high, expressive voice remains the centerpiece of her sound, and her upright bass adds hints of disgust to "Damn Love Song" and sugary bounce to the jazzy "A Great Divide," which makes room for a lively sax solo courtesy of Memphis' Jim Spake.
The most outstanding addition to LaVere's band is David Cousar, who emerges as an immensely compelling and resourceful guitar player on Stranger Me. His vocabulary is wide, splitting the difference between The Smiths and The Byrds on "Damn Love Song" and adding sharp staccato notes to "Lucky Boy," as though he were sticking pins in a voodoo doll. LaVere could rest on her lyrics alone, which are witty and feisty enough to stand on their own, but by giving her band boundless license to indulge any whim or eccentricity, she has crafted a well-rounded album that is already among the year's best.