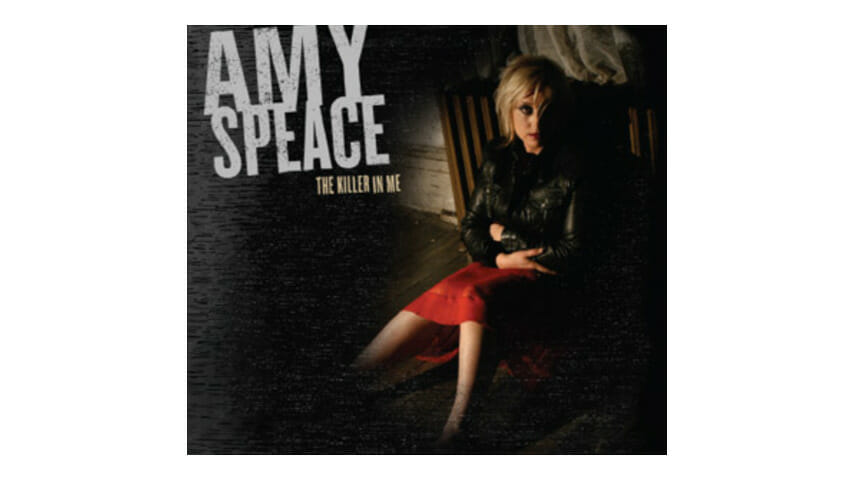 Listen to Amy Speace on MySpace.
Definitely not based on the Jim Thompson novel
The despair, recrimination, and hard-won hope that follows the end of a relationship are evergreen themes in adult-oriented country-rock artists, so the fact that Amy Speace's The Killer in Me was inspired by the break-up of her 10-year marriage makes it neither surprising nor distinctive. A former stage actress, Speace can be a candid songwriter with a penchant for pithy heartbreakers like "The leaver in me can't quit the leaver in you" and "Someone better's going to treat me better, baby." But so many others have traversed this same territory that she can't always distinguish herself. In fact, The Killer in Me often comes across as imitative rather than idiosyncratic. Comparisons to Amy Rigby, Lucinda Williams, and the Indigo Girls (Emily, not Amy) are inevitable—but she doesn't have those humor, hard luck, or harmonies, respectively. There's no central personality among these songs, which distances both the listener and the artist from these tragedies and suggests that Speace is playing every role but that of herself.