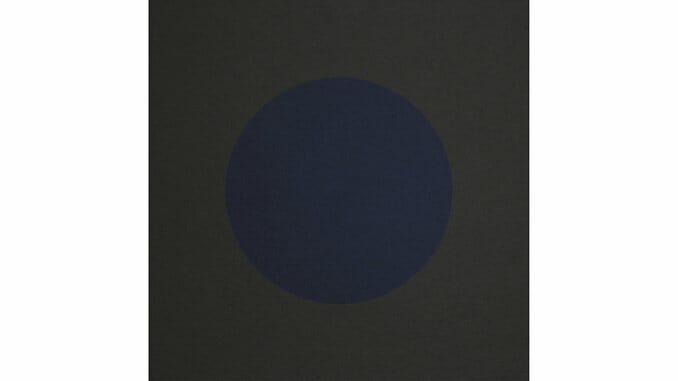 A decade of Beach House. Has it really been so long? The indie duo emerged fully formed in the fall of 2006, sounding woozy and romantic and somehow suspended in time. And the group still sounds that way. The band has, over the span of six strong albums in nine years, become a reliable purveyor of sighing dream-pop that's perfect for moody teens and lonely late-night ruminations. Beach House has soundtracked dinner parties, first kisses, drug trips, break-ups, breakdowns, road trips—it's emotionally resonant yet versatile.
The duo's sound, built on Victoria Legrand's majestic vocals intertwined with a small arsenal of soft-focus organ and keyboard textures, has been refined but never dramatically changed. But Beach House keeps making records as sublime as 2010's Teen Dream and 2015's gorgeous Depression Cherry, and so we keep listening. Now, as the band winds down from a particularly prolific stretch, it seems like a fine time to issue a compilation of songs that got left behind or lost to obscurity.
B-Sides and Rarities is a career-spanning collection, but Beach House's sound has remained so consistent that, without the band's extensive notes, it's nearly impossible to guess which songs stem from which era. "Chariot," a song from the relatively recent Depression Cherry/Thank Your Lucky Stars sessions, does have a bolder, more sweeping sound. But "Baseball Diamond," from the same sessions, is lovely and unassuming, with a chintzy drum machine that sounds like a throwback to the Devotion era. "Equal Mind" is slightly older, but it's a solid song that was left off Bloom for being too similar to "Other People."
Teen Dream, Beach House's third, and perhaps best, album, widened the duo's sound and helped establish them as a college-town household name. It was both a formative and exhausting period for the duo. Nearly half the songs here stem from that 2009-'10 era. "Baby" is a waltzy, mesmerizing number that, along with "The Arrangement," first appeared on the Zebra EP. "White Moon," another Teen Dream outtake, is the rare uptempo Beach House song. Of less interest are the remixes and alternate versions of songs from that album: "10 Mile Stereo (Cough Syrup Remix)," as it's title suggests, is slowed to the point of lethargy, and the iTunes Session version of "Norway" has nothing on the lush, foggy genius of the original.
The compilation also rescue two formerly hidden tracks: "Rain In Numbers" and "Wherever You Go." The former is a crackly, muffled early ballad with a "Clocks"-soundalike piano figure. The inclusion of "Wherever You Go" is particularly baffling, considering the song already appeared in an identical arrangement on one of Beach House's most popular releases. (It was the hidden track at the end of Bloom.) It's the closing number here, too. But it's one of those bleary-eyed, dead-of-night tunes the band crafts so well, so it's hard to get too aggrieved.
The rarities compilation is a treasured rock tradition that has itself become a bit of a rarity in the digital age. The best of them are revealing and offbeat and maybe a bit messy. Dead Letter Office, for instance, helped R.E.M. shake off its stuffy reputation with a record's worth of drunken revelry and Velvet Underground covers. The slight disappointment of B-Sides and Rarities is that it won't upend or startle anyone's perceptions of Beach House. There is nothing remotely bad on here, but there is also nothing that finds the duo lightening up or straying too far from the warm glow of their trademark sound. Nothing outlandish or self-indulgent or uncharacteristically loud. (Even the Queen cover—"Play the Game," from the Dark Was the Night AIDS benefit compilation—plays it straight enough that you could nod off and mistake it for a Devotion leftover.)
But songs like "Baseball Diamond" and "Baby" are strong additions to any devotee's collection, and for the more casual listeners, you can slip on B-Sides and Rarities at a party and it'll be indistinguishable from the band's studio releases. Just make sure it's a sad party full of introverts. And lots of wine.