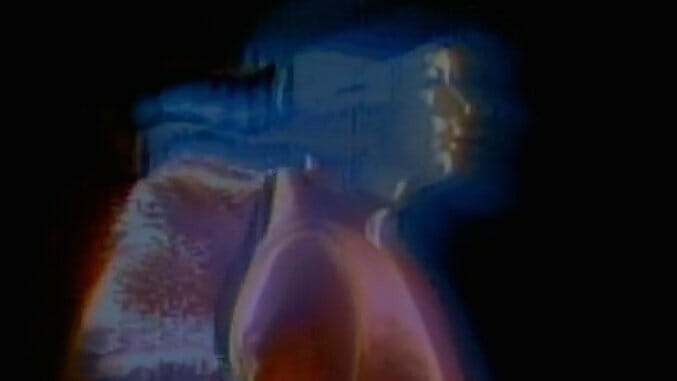 Beach House transport us back a few decades in sound and in visuals via their new video for "The Traveller."
Despite its intentional grainy, VHS quality, the video is surreal yet simple, only showing a businesswoman strutting with her briefcase. The woman is more of an apparition than anything, but she still draws the eye with her distinct red dress against the dark backdrop. Victoria Legrand's heavenly vocals reach higher and higher, drawing the listener further into the experience.
The dreamy song comes off of the Baltimore duo's 2015 album, Thank Your Lucky Stars.
Watch the new video above, and listen to Beach House perform "Zebra" via the Paste Cloud below.