Watch Beastie Boys' New Mini-Documentary Still Ill
Image via Universal Music Enterprises
Music
News
Beastie Boys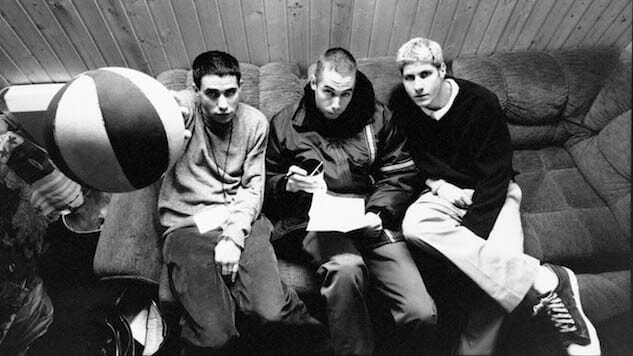 The Beastie Boys are still ill.
The Beasties are celebrating 25 years of Ill Communication with a new, 15-minute mini-documentary released by Amazon Music. The doc, titled Still Ill, was released on the eve of the 25th anniversary of their landmark fourth studio album, 1994's Ill Communication, which solidified the band's status as one of the most influential rap-rock outfits in history.
"Debuting at #1 upon its May 1994 release, Beastie Boys' fourth album was an unstoppable force, pervading every aspect of pop culture," a press release explains. "25 years later Ill Communication's impact has resounded with generation after generation."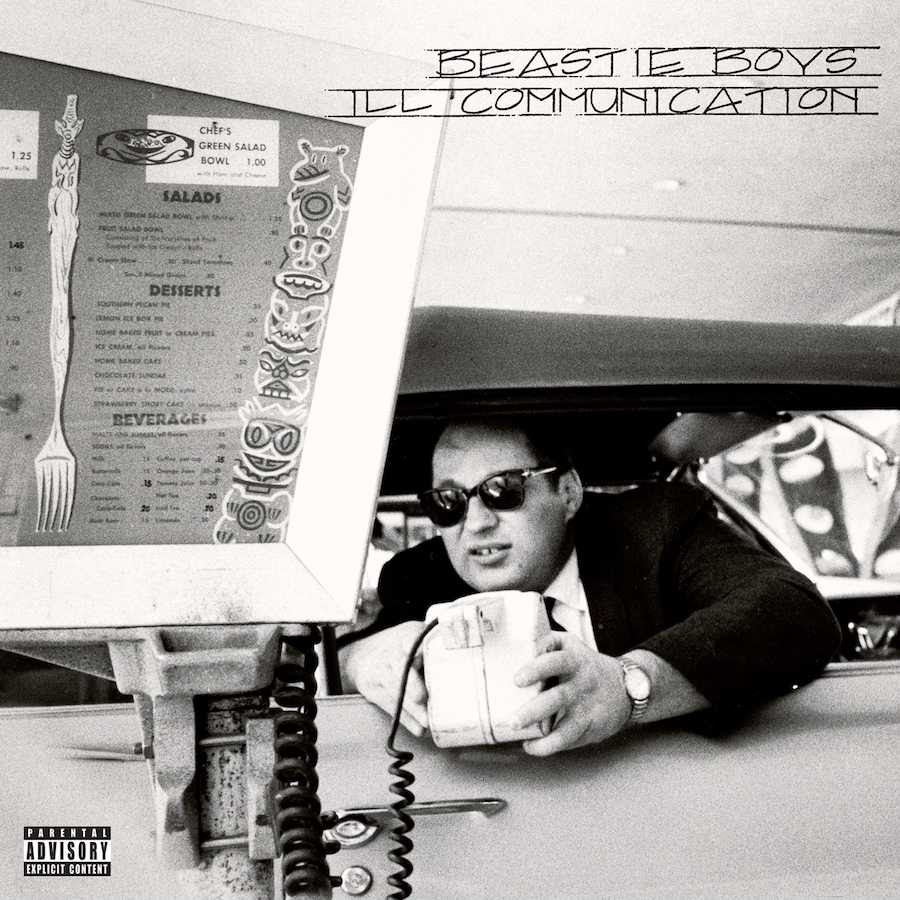 Still Ill weaves together archival footage and interviews with surviving Beastie Boys Michael Diamond and Adam Horovitz. Also included are interviews with Beastie collaborators Mario Caldato Jr. and Mark Nishita, illustrating the winding road that led to the classic album.
Touching and nostalgic, the doc is a deep dive into a circuitous five-year period of constant reinvention and maturation for the band, one of the longest-lived hip-hop acts around, with seven platinum-selling albums between 1986 and 2004.
The New York City group was born as a bruising punk band before weathering highs and lows that transformed them into rap-rock sensations. They waned with 1989's then-commercially unsuccessful but now-groundbreaking Paul's Boutique, then resurrected themselves in full force with 1992's Check Your Head before ballooning into legendary status when 1994's Ill Communication hit No. 1 on the charts. The documentary follows the band through these years until the group disbanded after the 2012 death of Adam Yauch.
Yauch's political and spiritual awakening, as well as his absence, which hangs heavily over Still Ill, also takes center stage in the doc as the remaining Beasties reminisce about their old friend.
Last year, Diamond and Horovitz co-published Beastie Boys Book, a 600-page volume stuffed with anecdotes from their careers. Mike D and Ad-Rock set out on a book tour following the memoir.
Check out the full documentary below.