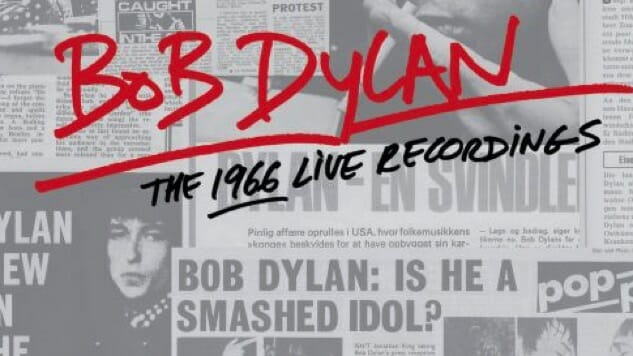 This fall Verve Records released Unheard Bird: The Unissued Takes, which combines 19 of Charlie Parker's 1949-1952 studio recordings with 50 previously unreleased false starts and alternate takes of the same tunes from the same sessions. Thus you can hear how each song evolved as the alto saxophonist took different stabs at each number.
If you're enough of a jazz fan, this can make for fascinating listening, for Parker was an improviser who never played anything the same way twice. In fact, record companies have a long tradition of tracking down every version of every song by major jazz artists and releasing it to an audience eager to hear how each improvised solo differs from the others.
That practice has slowly but surely seeped into rock 'n' roll as well. Nearly every Grateful Dead show was taped by the band and/or fans. Bootleggers released all of them, and the band eventually released a high percentage of them. This example prompted other improvising rock bands such as Phish and the String Cheese Incident to turn many of their live shows into official releases.
Now we have Bob Dylan: The 1966 Live Recordings, which offers 296 songs on 36 CDs from 23 different shows in 20 cities. On the plus side: this was probably the most dramatic rock 'n' roll tour ever. I'm not the only observer who believes that 1998's Bob Dylan Live 1966 – The Bootleg Series Vol. 4, the complete Manchester show, is the greatest rock 'n' roll album of all time. On the minus side: both Dylan's opening solo-acoustic set each night and his post-intermission electric set with the Hawks changed little from town to town on the 1966 tour, largely repeating the same songs with the same arrangements.
So the question arises: Do we really need to hear every song from every show on Dylan's 1966 tour—or from anybody's tour in any year? That question can be broken down into two more specific questions: Does it make economic sense for a record company to release so many songs that sound so much alike? For iconic artists—whether it be Charlie Parker, the Grateful Dead or Bob Dylan—there has been no evidence yet that there's anything too obscure or too repetitive that the most obsessive fans won't purchase it. Record companies are pretty smart: If there's money to be made, they'll try to make it.
After all, if they don't make it, the bootleggers will. Bootleggers had long been active in the jazz and opera worlds, but Dylan provided their opening into pop music. It was music from his 1966 tour and 1967 Basement Tapes that got the rock 'n' roll bootlegging business going at the end of that decade. I, for example, owned bootleg copies of the Melbourne, Dublin, Liverpool and Manchester shows before Columbia began releasing the material—and they proved crucial to my understanding of rock history.
Bootlegs, which are illegal and which deprive the artists of both income and control over their own art, can be hard to defend. But when they document crucial moments in musical history that would otherwise got unremembered, they provide a crucial service. They often push record companies to release official recordings of the same music, which is all the fans wanted in the first place.
But even if there's a market for these releases, there's a still a second question: Is there an artistic justification for them? Obviously there was plenty of aesthetic value for first the bootlegs and then the official release of Dylan's May 17, 1966, Manchester show—not only for the legendary cry of "Judas" from the audience at newly plugged in Dylan but also for the sheer ferocity of the band's response to the heckling.
And there's no arguing against Columbia now releasing the May 26 show in London as a stand-alone two-CD set, The Real Royal Albert Hall 1966 Concert, which presents the same songs but with a different spin and different spoken introductions. You could also make the case for releasing a few other shows from the tour, such as the second London show (featuring an unusually talkative, combative Dylan), the electric set from Cardiff (correctly identified by the box set's liner-notes writer Clinton Heylin as a highlight) and perhaps the acoustic set from Leicester, where the singing was especially tender and the harmonica solos hallucinatory.
But do we really need all 36 CDs in this box set? By the time Dylan got to Cardiff on May 11, the set list had settled into seven acoustic songs and eight electric songs that were repeated in the same running order with the same arrangements for the rest of the tour. You may encounter Dylan fanatics who will explain the crucial differences in each and every show, but don't believe them. The distinctions are minor, and the experience of listening to all 36 CDs soon becomes repetitive.
Does that matter? It doesn't matter in the same sense that the recent election matters, but the addition of so much superfluous material does distort an artist's official discography. It makes it difficult for the average fan to listen to—or even purchase—an entire catalogue—and even harder to remember it. And that creates an obstacle for music fans who enjoy talking about an artist. If they haven't heard the same music, they no longer have a shared basis for discussion.
Here is an argument for record companies to reassume their curatorial responsibilities. Some will argue that fans should get to hear everything and decide what's best for themselves. That's fine for those people who have their master's degree in English hanging on the wall of their bedroom in their parents' basement, but for the rest of us who have a million things to do, we rely on expert opinion to cull the best performance from the raw materials.
In some ways, this year's Van Morrison reissue, It's Too Late To Stop Now…Volumes II, III, IV & DVD, is the more important addition to pop-music history. While the 1998 version of Bob Dylan Live 1966 – The Bootleg Series Vol. 4 is a more astounding record than the 1974 first volume of It's Too Late To Stop Now…—and pretty much anything else—this new Morrison package adds more revelations to the original than the new Dylan box does to its predecessor.
While the 36 CDs of the Dylan box add just three new songs to the earlier two-CD set, the three CDs of the new Morrison box add 18 new songs to the earlier two-CD set, including such marvels as the old Celtic folk song "The Wild Mountain Thyme" (aka "Purple Heather"), Louis Prima's "Buono Sera," a swinging "Moondance" and Kermit the Frog's theme song, "Bein' Green." Even the songs that are repeated—especially "Listen to the Lion" and "Cyprus Avenue"—are altered so much by improvisation that they deserve inclusion.
That's the crucial X factor. The more skilled an improviser an artist is, the more a song will change with each performance—and the more that song will deserve to be released in multiple versions. We don't need to hear every single version, but a good curator can provide us with all the versions that matter.